In this story:
ADIA CEO steps down
Newling Gardens appoints village manager
ADIA CEO steps down
The peak business organisation representing manufacturers of dental products, the Australian Dental Industry Association has announced its CEO of more than eight years, Troy Williams will step down.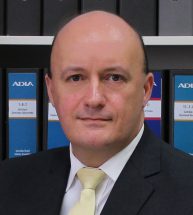 Mr Williams has led the transformation of ADIA's legal structure to a company limited by guarantee, which puts governance arrangements in place to properly manage the organisation's sustained growth.
He has also led ADIA to its strong financial position today through his budgeting skills and support in developing long-term financial plans, said ADIA national president Phil Jolly.
During his tenure, he has taken a lead role in securing reforms to how dental products are regulated in Australia, Mr Jolly said. The ADIA was also recognised for its ability to influence government decision making, having been named the 2017 Association of The Year under Mr William's leadership.
Mr Williams finishes up at the end of the year.
Retireaustralia appoints village manager
Retireaustralia has announced the appointment of Sue Nelson as its new village manager at the Newling Gardens village located in Armidale, New South Wales.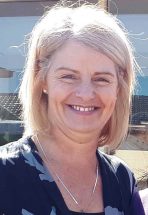 Ms Nelson has 23 years of experience managing optical practices, and formal qualifications in mental health and is a local in the Armidale community.
In her new role, she will be responsible for ensuring residents are living vibrant lifestyles, maintaining onsite facilities and assisting in the organisation of activities and events.
Ms Nelson said she is keen to engage with residents at the facilities and be involved with new ideas.
"I want to engage with and listen to residents, hear their needs, and find out what I can do to make the village even more unique," she said.
Have we missed an appointment or resignation? Send us the details and an image to editorial@australianageingagenda.com.au