In this story:
Amana opens training institute
Bethanie Gwelup fully operational
Construction underway at Mercy Place Montrose
AVEO opens $36 million aged care facility
Amana opens training institute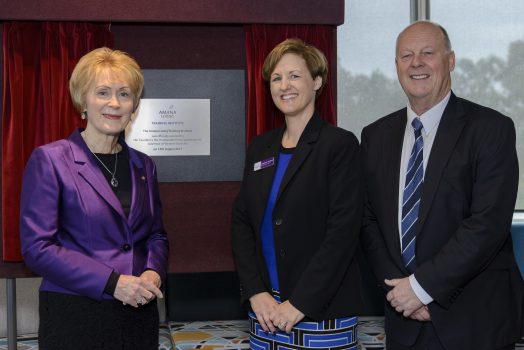 The Governor of Western Australia, Kerry Sanderson, officially opened Amana Living Training Institute this month.
WA provider Amana Living has officially opened its new training institute this month with an aim of helping to meet the aged care sector's training needs.
The Amana Living Training Institute in Rivervale, Perth, already has more than 100 students who are undertaking studies.
Courses available include Certificate III and IV qualifications in ageing, home and community care, and disability care along with short courses in first-aid and safe work practices, and skills sets such as palliative care, dementia care and medication management.
Amana Living CEO Stephanie Buckland said the training institute was an investment in the skills needed by the aged care sector and provided a training environment and career pathway for staff and those outside of the organisation.
All qualifications are nationally recognised and acknowledged by all Government organisations and other care providers in Australia, she said.
Bethanie Gwelup fully operational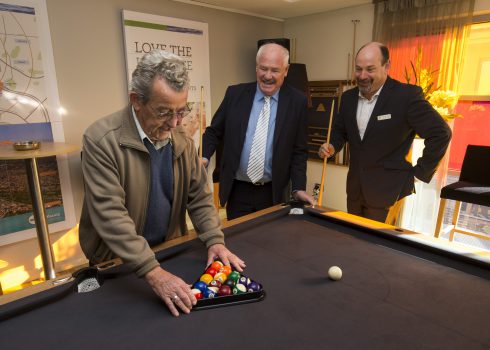 WA provider Bethanie has officially opened its state-of-the-art seniors apartment and residential care complex located next to Lake Gwelup in Perth.
Bethanie Gwelup opened its doors in March this year and is now fully operational with more than 40 apartment residents and 75 aged care facility residents in place.
The campus style technology-enabled site includes a 112-bed aged care facility with 62 one and two bedroom collocated apartments, a range of in-room entertainment options along with a gym, wellness centre, library, and bar, dining and BBQ areas.
Bethanie CEO Chris How said the design allowed people to age in place and for couples to remain close to each other.
"We have two couples with us who are in the fortunate situation where one is able to live independently in their own apartment while their partner lives practically down the hallway, receiving all the full time care they need in the aged care facility," he said.
Construction underway at Mercy Place Montrose
Works have commenced on the first stage of the redevelopment of Mercy Place Montrose in Melbourne's east, which will include 12 small households catering for 90 residents.
The new building is being constructed in two stages and will be Mercy Health's second residential aged care facility to be purpose-built using the small community household model.
The Mercy approach features sees houses designed for up to eight residents living together, each with their own room and ensuite, a fully-functioning kitchen and laundry along with a lounge, dining area and outdoor garden space.
Mercy Place Montrose is being built by Hutchinson Builders and is expected to be completed by March 2019. Stage two of the redevelopment, which is still being designed, will cater for an additional 32 residents.
AVEO opens $36 million aged care facility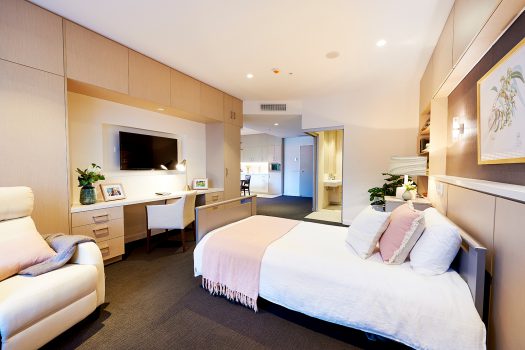 Retirement living developer Aveo Group has opened the doors on its $36 million state-of-the-art 123-bed aged care facility Aveo Durack in Brisbane's south.
The three-storey facility aims to allow retirement living residents to be supported by the care services, support and facilities they need as they age in place and couples needing care to stay together.
The opening follows a complete rebuild of the previous structure to incorporate 123 aged care beds in en-suite rooms ranging from 28 square metres to a 53-square-metre couples suite, a dedicated dementia wing and respite rooms.
Aveo Group executive general manager of integrated communities Jason Eldering said the design focused on creating a comfortable, homelike environment with contemporary features, communal spaces and spacious living options.
The three floors are connected by common areas including open plan kitchens, coffee and dining areas, kid zones for grandchildren, a piano bar, courtyards and gardens, and health and wellness facilities, he said.
Have we missed an expansion or opening? Send us the details and an image to editorial@australianageingagenda.com.au