In this story:
Anglicare building integrated community in Sydney's west
WA facilities changing hands
Rosewood gets redevelopment green light
Anglicare building integrated community in Sydney's west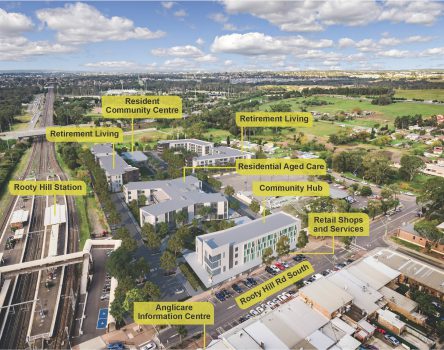 Anglicare is building a $70 million retirement community in Rooty Hill to feature 160 retirement living units and a 90-room residential aged care facility.
The new community will include street facing retail outlets, clinical care, dementia and welfare services and an information centre where people can discuss living and lifestyle opportunities among facilities available to both residents and the public.
Seniors will be able to remain connected to the community and its services as well as have easy access to shops, services and public transport, said Grant Millard, Anglicare CEO.
"The level site, stairless access to shops and services, and numerous walking paths will support the health, wellbeing and lifestyle of our residents," he said.
The independent retirement units will be available for lease, with a significant proportion reserved for affordable rental and linked to the age pension rate, Anglicare said.
WA facilities changing hands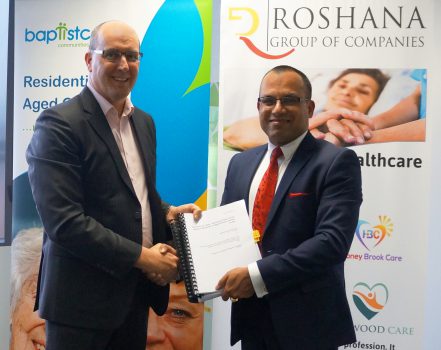 The Roshana Group will take over ownership and management of three residential care facilities and one retirement village from Baptistcare, the two WA-based organisations have announced.
The sale of Gwen Hardie Lodge and Annie Bryson McKeown Lodge in Albany, and Sunshine Park Residential Care and Sunshine Park Retirement Village in Lesmurdie to the Roshana Group, which has been providing aged care and mental health support services in WA for 20 years, is expected to be completed on 1 November.
Baptistcare CEO Russell Bricknell said they were handing over the residential facilities and retirement village with the understanding that Roshana would refurbish and enhance the facilities and amenities.
"The sale enables Baptistcare to invest in enhancing our existing sites and services to better meet the changing needs of our residents and customers," he said.
Roshana Group CEO Rosh Jalagge said all permanent employees at the facilities would be offered employment as part of the transition.
Rosewood gets redevelopment green light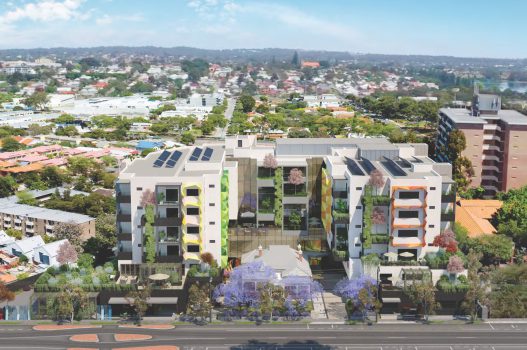 Rosewood has welcomed the long-sought approval for the $74 million redevelopment of its West Perth aged care home to build a new five-storey 152-bed facility.
After deferring its decision in February amid community concerns about the height, bulk, overshadowing and amenity of the proposed construction, the Metro West Joint Development Assessment Panel approved the application recently.
Rosewood CEO Mario Zulberti said the panel's decision was a good outcome for Rosewood, its residents and the greater community and showed that the mediation process has worked with compromises from both sides.
"In the amended development application we changed the façade of the building, decreased the height and incorporated a basement, while accommodating 152 desperately needed aged care beds," Mr Zulberti said.
Rosewood lodged its initial development application with the City of Vincent in December last year to redevelop the property, which currently has 52 aged care beds.
Have we missed an expansion or opening? Send us the details and an image to editorial@australianageingagenda.com.au