In this story:
Aveo Carindale redevelopment to open mid-year
Resthaven Murray Bridge officially opens
MiCare gets the green light for new facility
Benetas Dalkeith Hostel expansion supports new care model
Aveo Carindale redevelopment to open mid-year

Residential aged care and retirement living provider Aveo Group has announced the first stage of the $224 million redevelopment of its Carindale retirement village in Brisbane is on track for a mid-year completion.
The existing retirement village is being be re-developed in six-stages to result in 432 independent living units and a 115-bed high care facility.
The $45 million first stage includes new one, two and three-bedroom independent living apartments in two multi-storey buildings plus consulting rooms for general practitioners and allied health and care professionals.
Other features in the first stage, which is due to be completed by mid-2019, include a restaurant, bar, gymnasium, outdoor swimming pool, movie theatre, library, games room, activity room and a beauty salon.
The final stage is due to be completed by 2028.
Resthaven Murray Bridge officially opens
South Australian aged care and retirement living provider Resthaven has officially opened its $18 million Murray Bridge redevelopment.
The facility combines residential aged care services and the Hills and Fleurieu Community Services office to create a precinct for aged care service.
Resthaven CEO Richard Hearn said combining the services aimed to better support the community.
"The outcome of this development is outstanding," Mr Hearn said. "We look forward to continuing to support older people throughout the Murrarylands from the new Murray Bridge aged care precinct".
Over 50 residents, staff and volunteers attended the ceremony which was officially opened by Resthaven's board president Mark Porter and dedicated by the Uniting Church in South Australia moderator Reverand Sue Ellis.
MiCare gets green light for new facility
Aged care and retirement living provider MiCare has announced it received a town planning permit to build a new aged care facility in Noble Park, Victoria, to accommodate the local and growing ageing Indian community.
The design of the facility, which was undertaken by architecture firm ThomsonAdsett, proposes a five-storey building with underground parking.
Each floor will include 10 to 12 single bedrooms with ensuites, a shared kitchen, dining room and lounge area. Each floor will feature several shared rooms for couples and the ground floor will include a reception, dining area, commercial kitchen, café and a large meeting area.
"The building has been designed to accommodate both the cultural needs of our Indian community and the current and future needs of our ageing population," the provider said on its website.
The drawings of the proposed facility will be handed to the City of Greater Dandenong council for final building approval within 12 months.
Benetas Dalkeith Hostel expansion supports new care model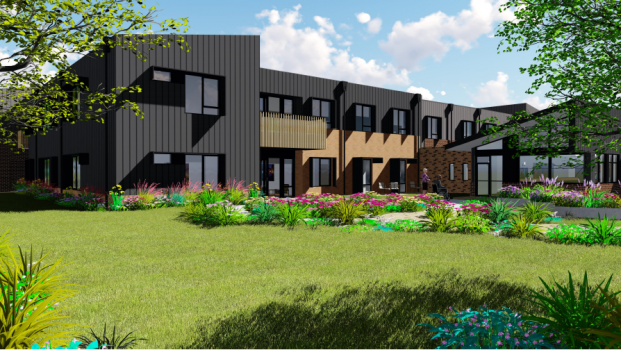 Victorian aged care provider Benetas has announced that its Dalkeith Hostel expansion will support a new model of care.
The Dalkeith Hostel in Traralgon is undergoing expansions and refurbishments to allow a living environment that allows for individualised care for residents.
The new expansion includes apartments each housing approximately eight residents plus a shared living room, kitchen and dining area.
Each apartment will have dedicated carers to ensure meaningful relationships and connections can develop.
The refurbishment will also feature communal areas for residents including a café, sports bar, hairdresser, library, worship room, lounge areas, courtyards and terraces.
Completion is due in mid-February, with the first residents scheduled to move in at the end of May.
Have we missed an expansion or opening? Send us the details and an image to editorial@australianageingagenda.com.au