Aged care sector veteran Wayne Belcher has stepped down as Braemar Presbyterian Aged Care's chief executive officer due to health reasons.
Mr Belcher, who commenced in the role at the West Australian aged care provider in March 2017, announced he was leaving to focus full-time on his recovery following a second heart attack in May this year.
"The one factor my cardiologist cannot control for is stress in my life, and that is within my control and largely related to leading the organisation. I have taken the difficult decision to offer to retire so that I can give my own health the best opportunity to right itself," Mr Belcher told Australian Ageing Agenda.
"I will continue to write on aged care matters, and you may see me occasionally involved with sector related organisations and events as time permits," he said.
Mr Belcher has worked in the aged care sector for almost 40 years. He was interim CEO at Baptistcare WA prior to joining Braemar and CEO of The Bethanie Group, also in WA, before that (read our story here).
He was awarded an Order of Australia Medallion for his service to the sector in 2007.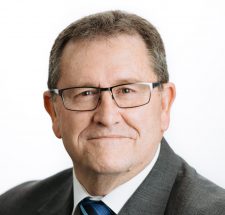 The Commissioners of the Presbyterian Church in WA and the Braemar Presbyterian Care Committee advised of Mr Belcher's retirement "with regret" last week.
Convener for the Braemar Presbyterian Care Committee Darrell Thatcher thanked Mr Belcher for his service and leaving the organisation in better shape.
"In the current dynamic and financially constrained times for the aged care industry sector, Wayne had led a turnaround program at Braemar, focusing on improving service and financial outcomes.
"As a result of the changes implemented by Wayne, it is anticipated that the 2019-2020 financial year will see a significant improvement over past performance outcomes," Mr Thatcher said.
"We take this opportunity on behalf of the industry to say 'thank you' to Wayne for his dedicated service to Braemar and aged care, and wish him a full and speedy recovery, and a long and enjoyable retirement," he said.
Several aged care CEOs commented on Mr Belcher's retirement announcement on LinkedIn.
Among those, David Fenwick, CEO of fellow WA aged care provider Amaroo Care Services, wrote: "Best wishes for a healthier life post retirement Wayne."
Presbyterian Aged Care NSW & ACT CEO Paul Sadler wrote: "Well done good and faithful servant!"
Mr Belcher finished up on 1 November. He will continue to write about aged care on his blog.
Braemar has commenced a search for a new CEO.
Have we missed an appointment or resignation? Send us the details and an image to editorial@australianageingagenda.com.au