In this story:
BlueCross appoints CEO
Bethanie appoints chief of strategy and innovation
TLC appoints health program manager
BlueCross appoints CEO
Victorian aged care provider BlueCross has appointed Robert Putamorsi as chief executive officer following 12 months as interim CEO.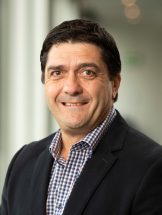 Mr Putamorsi joined BlueCross in 2017 as executive general manager of business development, property and infrastructure (read more here).
BlueCross chair Dr Julie Caldecott said the directors were pleased to make Mr Putamorsi's appointment permanent.
"Rob was appointed to the interim role last August and since that time has overseen a period of great change for the company including the integration with Sapphire Care following a merger, company rebrand, and establishment of a new executive leadership team," Dr Caldecott said.
"The board has particularly appreciated Rob's strong leadership and looks forward to continuing to work with him as BlueCross enters a new and exciting time in its history and taking advantage of our position as a quality provider of aged care services," Dr Caldecott said.
Bethanie appoints chief of strategy and innovation
West Australian aged care provider Bethanie has appointed Shane Ogilvie as chief of strategy and innovation.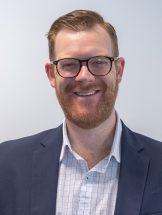 Mr Ogilvie has experience leading commercial development, strategy and innovation teams across the mining, manufacturing, defence and financial services sectors.
In his new role, he will be responsible for Bethanie's strategic initiatives relating to growth, innovation and technology.
Mr Ogilive said he was keen to use technology to solve business problems and change negative perceptions about ageing.
"Bethanie is well positioned to work with start-ups, scale-ups and tech companies to develop solutions targeted at revolutionising care, creating connected communities, bridging the generation gap and improving the quality of life of everyday Australians to remove this stigma," Mr Ogilvie said.
"I've worked with tech companies and start-ups in the finance, manufacturing and defence industries throughout my career. Bringing this experience to the aged care industry is very exciting and will assist me on the journey I am about to embark on with Bethanie."
TLC appoints health program manager
Victorian provider TLC Aged Care has appointed Stuart McKenzie as technical program manager to head up the organisation's new physical health program.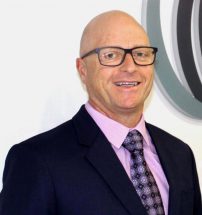 Mr McKenzie has 20 years of experience as a professional sporting coach and has worked with athletes and cyclists at an elite level.
He will oversee TLC residents' transition to a new physical health program, which aims to provide residents a tailored approach. He will also be involved in assessing how the physical activity residents undertakes impacts their overall strength, agility and balance.
TLC Aged Care CEO Lou Pascuzzi said Mr McKenzie brought a wealth of knowledge on developing individualised physical activity programs.
Mr McKenzie will help residents experience a new era of wellbeing promoting the evidence and quality of life outcomes, he said.
Have we missed an appointment or resignation? Send us the details and an image to editorial@australianageingagenda.com.au