In this story:
Catholic Health Australia chief executive steps down
Braemar appoints new chief finance officer
Benetas appoints general manager of quality, outcomes and research
Catholic Health Australia chief executive steps down
Catholic Health Australia, the peak body representing Catholic providers of health, community and aged care services, has announced that its chief executive, Suzanne Greenwood will step down from her role.
Ms Greenwood, who commenced in the role in October 2014, said she is grateful for the opportunity to serve for the Church.
"The good works of the membership in achieving their Mission is remarkable and to work with them, and alongside such a supporting board and a capable and committed staff team has been a blessing," Ms Greenwood said.
"It's been an honour to have the unique opportunity to help shape national health and aged care reform on behalf of CHA members, who together form the Nation's largest, non-government provider grouping of health and aged care services," she said.
CHA board chairperson Paul Robertson said he is grateful for Ms Greenwood's leadership.
"Suzanne is a fierce advocate for expanding access to health care for all people and has led CHA expertly, and always with the best interests in mind of those who are care for in Catholic hospitals and aged care services," Mr Robertson said.
"Suzanne increased the policy and mission support capacity of CHA, improved our governance model through undertaking a Governance Review, launched the Ministry Leadership Program in Australia and represented our member services on the International Confederation of Catholic Healthcare Institutes," he said.
Ms Greenwood will step down on 2 August, 2019. The search for CHA's new chief executive is currently underway.
Braemar appoints new chief finance officer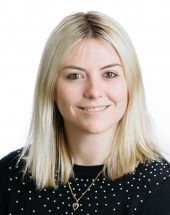 Western Australian-based aged care provider Braemar Presbyterian Care has announced the appointment of Kristy Ryan as its new chief financial officer.
Ms Ryan has been at Braemar for five years and has held the role as its general manager of finance and administration since 2017.
Braemar chief executive Wayne Belcher said he is delighted Ms Ryan has taken on the new role after being supported in her professional development and growth whilst working at Braemar.
"In today's business world a chief financial officer is no longer someone who simply asks questions about why people may have over or underperformed in their business units, but rather an essential team member who offers strategic advice and thoughtful rationale for business change," Mr Belcher said.
"As Braemar changes and grows, I know that the understanding and skill set that Kristy has developed in our business sector will bear fruit for Braemar, and her capacity to advise and support our team in their roles as business leaders can't be underestimated," he said.
Benetas appoints general manager of quality, outcomes and research
Victorian-based aged care provider Benetas Aged Care has announced its dedicated quality, outcomes and research business division will be headed up by Dr Catherine Joyce.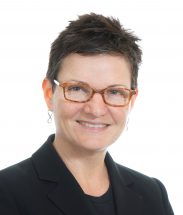 The move combines Benetas' quality and research teams to provide a more streamlined approach to quality, focusing on positive client outcomes.
Dr Joyce has been at Benetas for two and a half years, previously holding the role as the research and innovation manager, where she was involved in leading a number of significant research projects.
Dr Joyce is currently leading the evaluation of Benetas' Best Life Model of Care, an approach which focuses on personalised care and providing more choice for its residents.
She said she is excited to continue working in her leadership role in Benetas' newest division and join its executive team.
"I'm very much looking forward to the opportunity to progress the work on continuous improvement of the services we offer older Victorians through evidence-informed, person-centred, best practice care," Dr Joyce said.
Have we missed an appointment or resignation? Send us the details and an image to editorial@australianageingagenda.com.au