In this story:
COTA Australia recruits Jane Halton to board
Baptcare promotes board member to chair
COTA Australia recruits Jane Halton to board
Consumer advocacy body COTA Australia has appointed experienced public sector administrator Jane Halton as its next independent chair.
Ms Halton formerly headed the Australian Government Department of Finance, and before that the Department of Health and Ageing, and was a deputy secretary in the Department of Prime Minister and Cabinet.
She currently serves on the boards of ANZ bank, Clayton Utz lawyers and the Australian Policy Institute, and is an adjunct professor at the Universities of Canberra and Sydney.
Former roles include board positions at the World Health Assembly, the World Health Organisation, the National Aboriginal and Torres Strait Islander Councils and the Australian Commission on Safety and Quality in Health Care.
Ms Halton, who will commence the three-year position on 6 December, said she was looking forward to supporting COTA's work in speaking forcefully for consumer interests, particularly in aged care, retirement incomes, health policy and housing.
COTA Australia chief executive Ian Yates said Ms Halton was one of Australia's most respected and experienced public health administrators and public policy experts with extensive experience across the health spectrum, aged care, public sector finance, and governance.
"We look forward to drawing on this extensive knowledge and experience in advancing COTA Australia's work as the leading advocate for older Australians at a national level," he said.
He thanked retiring COTA Australia chair, Jill Iliffe, for her tireless work and support for older Australians.
Baptcare promotes board member to chair
Baptcare has announced Robina Bradley as its incoming chair of the board. Ms Bradley has served on the Baptcare Board since July 2012.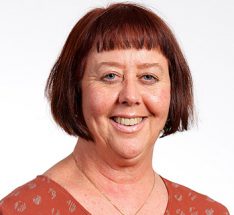 Ms Bradley is general manager of the Bundoora campus of Northern Health and has previously served as director on the Doutta Galla Health Service Board, which is now known as Co Health.
At Baptcare she has been a member of the Quality and Clinical Governance committee and chair of the policy committee.
She holds a Bachelor of Applied Science and Master of Business Administration among her qualifications and is an active member of the Essendon Baptist Church.
Baptcare chief executive Graham Dangerfield welcomed Ms Bradley to the role and said she would play an integral part in Baptcare's growth moving forward. He thanked retiring chairman Philip Curtis for his commitment and hard work during his tenure.
Mr Curtis will step down from the board but continue as chairman of the Baptcare Affordable Housing Board.
Have we missed an appointment? Send us the details and an image to editorial@australianageingagenda.com.au