In this story:
Resthaven names manager of new facility
Opal announces two new executives
Amanda Terranova returns to Mirus
Andrea Coote to continue as chair of quality advice group
Resthaven names manager of new facility
South Australian provider Resthaven has appointed Mia Brooks manager residential services for its new residential home at Aberfoyle Park, which is due to open mid-year.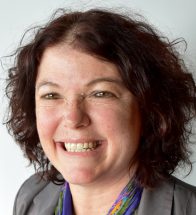 Ms Brooks, a registered nurse who has worked in aged care for the last six years, is currently relieving manager residential services at Resthaven.
After commencing her training at The Queen Elizabeth Hospital in Adelaide in 1979, Ms Brooks obtained a midwifery certificate and worked in a variety of nursing roles in Australia and overseas.
Ms Brooks said this was a fantastic opportunity to work in her local area and was looking forward to commissioning a new home and building up a high-quality team of staff of 100 across a seven day roster.
Opal announces two new executives
Opal Aged Care has appointed experienced senior aged care executive Ian Burge as chief operating officer.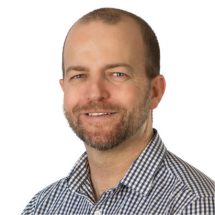 Mr Burge has more than 20 years' experience in the care sector including strong financial and operational experience at a senior level. He was most recently the director of operations at Bupa, where he was responsible for operational performance of 72 homes.
At Opal Mr Burge will execute Opal's growth strategy and oversee business projects that will continue to improve its delivery of services and advance the development of its 7,500 staff.
"Providers must focus on growth and innovation to improve aged care services and overall experiences for ageing Australians – this is critical for the industry," said Mr Burge.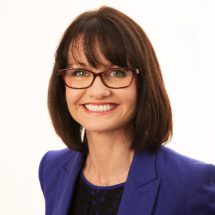 Opal also recently appointed Tamara Hitchcock as chief marketing officer. Ms Hitchcock has held several senior sales and marketing positions and most recently as general manager marketing and ancillary products at travel insurance provider Cover-More.
Ms Hitchcock said would be taking an insights-driven approach to enhance customers' experience through the entire aged care journey, aligning programs and services to meet their needs.
Mr Burge and Ms Hitchcock commenced their roles in January 2018.
Amanda Terranova returns to Mirus
Aged care sector advisors Mirus Australia has this month announced Amanda Terranova as director, marketing and brand, with her appointment commencing immediately.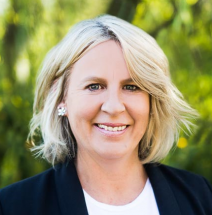 Ms Terranova has more than 20 years' experience in integrated strategic marketing in Australia and overseas and has held leadership and non-executive director positions in aged care.
She was the marketing and communications director at the Aged Care Channel for six years up until September 2017 and previously worked with Mirus for nearly three years from 2012.
Ms Terranova will oversee all marketing and brand initiatives and work alongside the senior leadership team.
She said she was looking forward to re-joining Mirus and the opportunity to drive its collaborative marketing partnerships, specifically the new innovation network for aged care services, innovAGEING.
Andrea Coote continues as chair of quality advice group
Chair of the Aged Care Quality Advisory Council Andrea Coote has been re-appointed for another three years, Minster for Aged Care Ken Wyatt has announced.
Ms Coote was appointed inaugural chair of the advisory council in 2014. She is a former Parliamentary Secretary for Families and Community Services in the Victorian Government and former Shadow Minister for Ageing and Carers.
Minister Wyatt welcomed the re-appointment of Ms Coote at an important time in the aged care reform agenda.
"Continuity is also important during what is a critical period in the work of the advisory council, with the work surrounding the Review of National Aged Care Quality Regulatory Processes," he said.
Have we missed an appointment or resignation? Send us the details and an image to editorial@australianageingagenda.com.au