In this story:
Feros Care unveils Wommin Bay refurbishment
Aveo opens new stage of development
OneCare officially opens Rubicon Grove redevelopment
Construction underway at Peninsula Villages
Feros Care unveils Wommin Bay refurbishment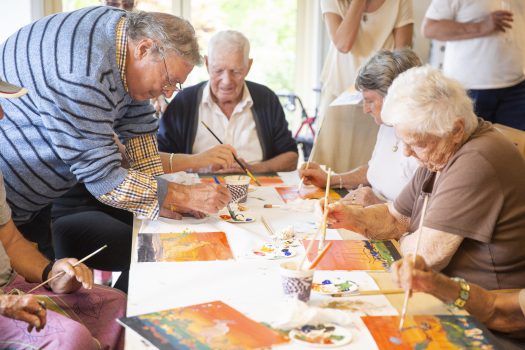 Residential and home aged care provider Feros Care has completed the refurbishment of Wommin Bay Village at Kingscliff Beach.
Refurbishments at the village include a new kitchen, dining spaces, furniture and artworks in each of the residential houses and building upgrades including a new reception area, automatic sliding doors, lighting, a backup power generator and improved fire safety features.
There is also a new café, deck and external terrace dining area and a community garden for residents.
Feros Care residents were involved in celebrating the new refurbishments through a village-wide party, which included activities such as laughing yoga, computer games and an indigenous art session.
Feros Care CEO Jennene Buckley said the response to the refurbishment from both residents and their families has been gratifying.
"This refurbishment is a wonderful boost for both our residents and staff, but our ongoing commitment to helping them grow bold is just as significant," she said.
Aveo opens new stage of development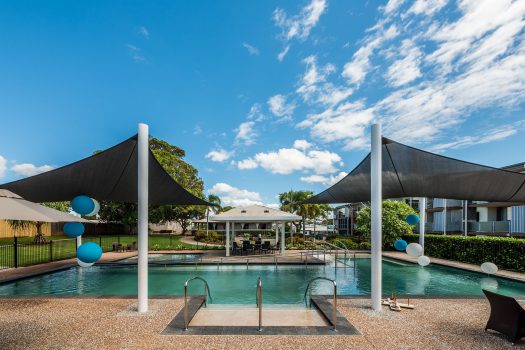 Aged care and retirement living provider Aveo Group has opened a new stage of its $11.4 million development at the Freedom Aged Care Redland Bay facility in Queensland.
The new facility features 38 new one and two bedroom villas and respite services for locals in the community.
It also features a new lounge, dining room, bar, gym, day spa, media room, memory node, consultation rooms and a dog park.
Aveo Group CEO Geoff Grady said the development would accommodate for the growing ageing population within the Redland Bay region.
"Investing in a wider range of support services and amenities means we can provide for our residents and the broader community well into the future," Mr Grady said.
OneCare officially opens Rubicon Grove redevelopment
Residential aged care provider OneCare has officially opened its $5.6 million Rubicon Grove redevelopment at Port Sorell on Tasmania's north coast.
The final stage of development includes a new community centre, tea house and an al fresco dining area. This is in addition to OneCare's 20-bed residential wing extension, which opened in August.
The new buildings are also open to Port Sorell locals to host events and meetings.
Minister for Human Services Roger Jaensch attended the ceremony to officially open the redevelopment.
Construction underway at Peninsula Villages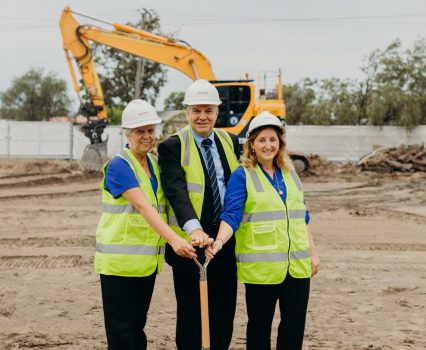 New South Wales-based aged care and retirement living provider Peninsula Villages has commenced development of a $30 million aged care facility at Umina Beach on the Central Coast.
The facility will include 114 single bedrooms with an ensuite and specialised aged, palliative and dementia units that will be housed in within separate hubs and accommodated on separate floors.
The new facility replaces the existing Peninsula Village's Jack Aldous House.
Peninsula Villages CEO Shane Neaves said the new building would help cater for the local ageing population.
"The traditional focus on patient treatment and care remains, but with even more attention to comfort and enjoyment, and of course with the best standards upheld to allow our residents to have consumer directed care that is about meeting their needs as they change," Ms Tweedie said.
The new facility is expected to be complete by late 2020.
Have we missed an expansion or merger? Send us the details and an image to [email protected]