In this story:
Global Ageing Network appoints new board members
New role to provide leadership in clinical nursing in aged care practice and innovation
FECCA appoints Mary Patetsos as new chair
Global Ageing Network appoints new board members
Mercy Health CEO Stephen Cornelissen and SAGE international executive program director Judy Martin have been elected to the board of the Global Ageing Network, which now includes Leading Age Services Australia among its members.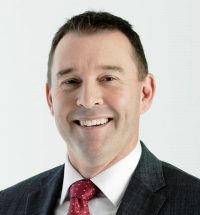 The GAN, which was previously known as the International Association of Homes and Services for the Ageing (IAHSA), is an international network of leaders in ageing services, housing, research, technology that is currently chaired by Australian Marcus Riley, CEO of BallyCara.
Mr Cornelissen's appointment is for three years and he replaces Maroba NSW CEO Viv Allanson as the representative for Aged and Community Services Australia.
He said he firmly believed in the need to work collaboratively across the globe to advance aged care.
"I am passionate about the aged care sector and the Global Ageing Network offers another platform to share ideas, practices and innovations to improve the lives of older people everywhere," Mr Cornelissen told Australian Ageing Agenda.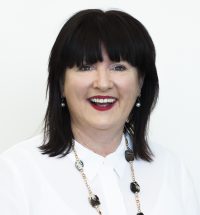 His and Ms Martin's appointments were announced at last month's Global Ageing Network/Curaviva conference in Montreux, Switzerland, where Ms Martin was leading a SAGE study tour.
Ms Martin has been directing the SAGE (Studying and Advancing Global Eldercare) program – an industry alliance between architects ThomsonAdsett and provider peaks Leading Age Services and Aged and Community Services Australia – for 11 years.
She is also national business development seniors living at ThomsonAdsett and a founding board member of the Commonwealth Association for the Ageing (CommonAge).
"I am privileged and honoured by this appointment and look forward to representing Australia and the international ageing network across the globe," Ms Martin said.
This week Leading Age Services Australia announced it had formalised a partnership with GAN.
CEO Sean Rooney said the partnership would ensure LASA members could benefit directly from the shared knowledge, professional development, educational resources and leadership opportunities arising from this important relationship.
New role to provide leadership in clinical nursing in aged care practice and innovation
Charles Sturt University and Catholic Healthcare have announced the appointment of Marguerite Bramble as the inaugural clinical chair in Aged Care Practice Innovation.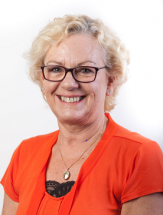 The appointment follows a Memorandum of Understanding between CSU and Catholic Healthcare and the will be based in the School of Nursing, Midwifery and Indigenous Health at CSU in Bathurst.
Associate Professor Bramble is a registered nurse, researcher, educator and consultant with expertise in gerontology, older person and dementia care.
As chair, she will work with health professionals to support the delivery of person-centred aged care health services provided by Catholic Healthcare in the central-west of NSW
Her responsibilities include providing strong leadership and promoting excellence in research, professional development, and teaching, and to further develop the strong links between CSU and Catholic Healthcare.
"Through the integration of research evidence, continuous learning and professional experience we have the opportunity to build the scope of nursing in this crucial sector," Associate Professor Bramble said.
FECCA appoints Mary Patetsos as chair among new executive line-up
Mary Patetsos has been elected unopposed as chairperson of the Federation of Ethnic Communities' Councils of Australia's, the national peak body representing Australians from culturally and linguistically diverse backgrounds.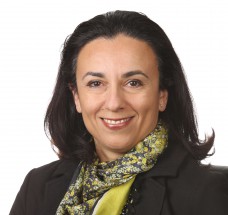 Outgoing chairperson Joe Caputo, who served four years in the role, said Ms Patetsos brought decades of experience across private, government and community sectors at board and chair level.
In her previous role as FECCA's healthy ageing chair, Ms Patetsos was an advocate for older Australians from CALD backgrounds and will continue this cause as chair.
"My executive and I will work to ensure FECCA continues to give a voice to Australians from CALD backgrounds on ageing and aged care and across a broad range of policy areas including rural and regional, disability, youth, gender and employment," Ms Patetsos said.
Have we missed an appointment? Send us the details and an image to editorial@australianageingagenda.com.au