In this story:
Helping Hand appoints Chris Stewart as new CEO
ACH Group announces new leader
Helping Hand appoints new CEO
South Australian aged care provider Helping Hand has appointed Chris Stewart as incoming chief executive officer.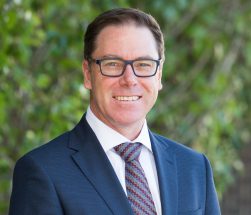 Mr Stewart, who has experience in negotiation of acquisitions, partnerships and new ventures, was most recently managing director of business consultancy Hood Sweeney, where he worked from 2011 until recently.
He has an honours degree in science, a Master of Business Administration and is a graduate fellow of the Australian Institute of Company Directors.
Mr Stewart also holds non-executive director and committee roles with Windmill Theatre Co and the Churchill Trust and previously served on Helping Hand's board.
Mr Stewart will replace current CEO Ian Hardy who is retiring at the end of the year after 28 years leading the organisation.
Helping Hand chairperson Rosalie Pace said Mr Stewart was a strong leader who would bring three decades of business, customer service and governance experience to the role.
"His hands-on expertise in financial services, health and aged care, technology and professional services places him in good stead to lead Helping Hand into the future. Chris can translate vision and strategy into sustainable, quality business outcomes".
Mr Stewart said he has always been impressed with the care provided by Helping Hand and the passion and commitment of the team.
"With the recently announced royal commission, the introduction of the single aged care quality standards, and the increasing options for how people wish to obtain their care, it is an incredibly exciting time for the industry and I am looking forward to being a part of it," Mr Stewart said.
Mr Hardy said Mr Stewart showed his passion and commitment to Helping Hand and its clients during his time on the board, and that he was thrilled with the appointment.
"I leave with the confidence that Chris has the right leadership qualities and commitment to see Helping Hand thrive into the future," Mr Hardy said.
Mr Stewart will commence on 7 January.
ACH Group announces new leader
Fellow South Australian aged care provider ACH Group has announced the appointment of Frank Weits as its new chief executive officer.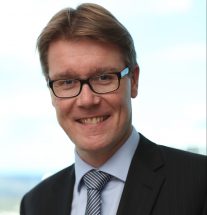 Mr Weits, who is new to the aged care sector, has a background in organisational transformation and cultural change leadership with a focus on customer centricity.
Mr Weits was instrumental in changing and leading the client centric functions at PwC Australia and in the Netherlands, which is his country of origin.
His board roles include as the Honorary Consul for the Kingdom of the Netherlands in South Australia and the Northern Territory.
ACH Group chair Mary Patetsos said Mr Weits' had strong attributes as a problem solver and decision maker and strategic vision and experience in growing businesses through innovation and customer centricity.
These attributes would enable ACH Group to identify new opportunities so it could continually improve the way it support people throughout their ageing journey, she said.
Mr Weits said he was delighted to be joining an organisation with values that closely mirrored his own.
"Notably, ACH Group also demonstrates a sound commitment to ensuring that the quality of care is matched by quality of life experiences, and this excites me," he said.
Mr Weits will commence as CEO on 29 January.
He will take over from acting ACH Group CEO Trudy Sutton, who stepped into the role in July following the departure of former CEO Ray Creen.
Ms Sutton will return to her role of general manager customer care.
Have we missed an appointment or resignation? Send us the details and an image to editorial@australianageingagenda.com.au