In this story:
IRT starts village construction
Redevelopment confirmed for Curtin Heritage Living
Builder of Benetas facility picks up excellence award
IRT commences facility construction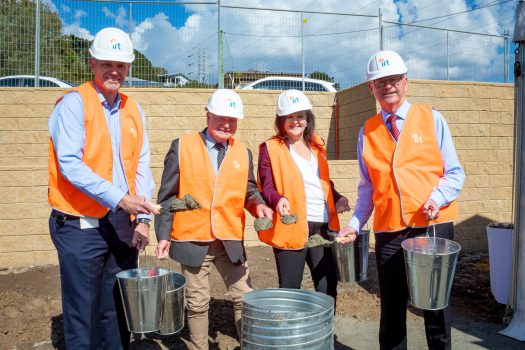 Aged care and retirement living provider IRT Group has kicked off construction of the Henry Brooks Estate retirement village in Kanahooka, New South Wales.
The new village is adjacent to IRT's co-located residential aged care and retirement living village William Beach Gardens.
It features 90 two- and three-bedroom villas, eight one-bedroom villas for older single women, open spaces, landscaped pocket gardens and a community clubhouse for residents.
Purchased villas will come with 50 hours of complimentary home care services.
IRT Group CEO Patrick Reid said the new retirement village offered a purpose-built connected community for residents to age in place independently.
"Every aspect of Henry Brooks Estate has been carefully considered, from the design of the grounds and interiors, to the services and amenities. The needs of our residents have been at the heart of every decision for this development," Mr Reid said.
The project is partially funded by a $634,500 grant from the Australian Government's Building Better Regions Fund.
The village is expected to be complete by 2022.
Redevelopment confirmed for Curtin Heritage Living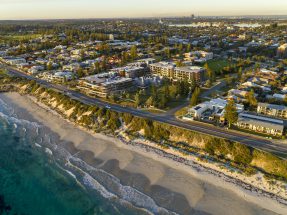 West Australian aged care and independent living provider Curtin Heritage Living has received the green light to redevelop its Wearne Cottesloe residential aged care facility.
The $100 million redevelopment features 77 oceanside two and three-bedroom independent living apartments and 129 residential aged care rooms.
It also includes new community facilities suc has a community art gallery, café and medical centre.
Curtin Heritage Living managing director David Cox said the redevelopment supported the local ageing community.
"We are delivering on the intent of our founders by ensuring that the quality and capacity of aged care and accommodation on the site continues to expand and improve as the number of older people in the four local government areas also grows over time," said Mr Cox.
The first stage of redevelopment will commence in 2020 and completed in 2021.
Builder of Benetas facility picks up excellence award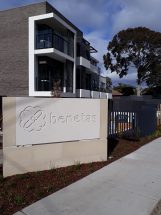 ADCO Constructions has been awarded a Master Builders Association of Victoria Excellence in Construction of Commercial Buildings award for aged care provider Benetas' The Views facility in Heidelberg.
The Views, a 103-bed facility that opened in October last year, has been designed to incorporate Benetas' new approach to care centred on apartment style and home-like living (read more here).
Benetas CEO Sandra Hills said the award was well deserved.
"ADCO did a fantastic job on The Views, which was a really important development for Benetas," Ms Hills said.
"It was our first building constructed from the ground up to accommodate the best life model of care and ADCO exceeded our expectations," Ms Hills said.
ADCO Constructions senior design manager, Glen Blamey said he was thrilled to receive the award.
"The Benetas team, together with the incumbent consultants led by Smith+Tracey Architects, worked seamlessly under a Design and Construct procurement model to deliver this challenging and very successful project," he said.
Have we missed an expansion or opening? Send us the details and an image to [email protected]