In this story:
Juniper appoints new chief
Wintringham announces new deputy
Bethanie appoints COO
Juniper appoints new chief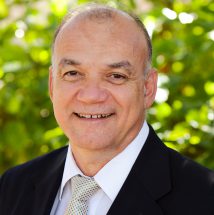 West Australian provider Juniper has announced Chris Hall as its next chief executive.
Mr Hall is currently the CEO of MercyCare, where he been responsible for the organisation's broad range of services across 35 locations in WA since 2010, and the co-chair of Community Employers WA.
The 2009 Churchill Fellow has tertiary qualifications in business management, social work and the arts and is a graduate of the Australian Institute of Company Directors and a fellow of the Australian Institute of Management.
Mr Hall was appointed as a Member of the Order of Australia in the General Division in 2017.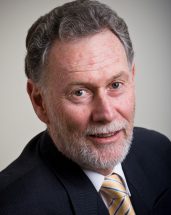 He has strong governance and leadership acumen from 35 years' experience working in aged care, local government, health, community services, mental health, and disability sectors, said Juniper board chair Fred Boshart.
Mr Hall, who will commence in the role on 13 August, will replace Vaughan Harding, who is retiring after almost 30 years as the organisation's chief executive.
Mr Boshart paid tribute to Mr Harding and the decades of change he has overseen since joining Juniper in 1989.
Wintringham appoints new deputy
Specialist aged care provider Wintringham has announced the appointment of Michael Deschepper to the newly created role of deputy CEO.
Mr Deschepper has spent the last 10 years as chief financial officer at Wintringham, which provides aged care services to people who are financially disadvantaged, homeless or at risk of becoming homeless.
CEO Bryan Lipmann said the new role has been created due to the increasing size and complexity of the organisation.
Mr Deschepper brings with him great skills and boundless enthusiasm, Mr Lipmann said.
"I am delighted to know that he will assist me in my role while remaining a member of the small executive team that includes Helen Small and myself."
Bethanie appoints COO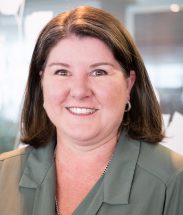 West Australian aged care and retirement living provider Bethanie has appointed Felicity Beaulieu as its new chief operating officer – community.
Ms Beaulieu has 23 years of experience working in the health sector in Australia, Canada and the United Kingdom.
She joins a team of five other executives who report directly to Bethanie's CEO Chris How.
In her new role, Ms Beaulieu is responsible for the operations of Bethanie's retirement villages, serviced apartments, social housing, in-home services including home care packages and other government-funded programs and social centres.
Have we missed an appointment or resignation? Send us the details and an image to editorial@australianageingagenda.com.au