In this story:
Green light for $300 million development
BaptistCare invests $10 million in Niola Centre
Southern Cross Care's new development on track
Japara's Bayview opens
Green light for $300 million development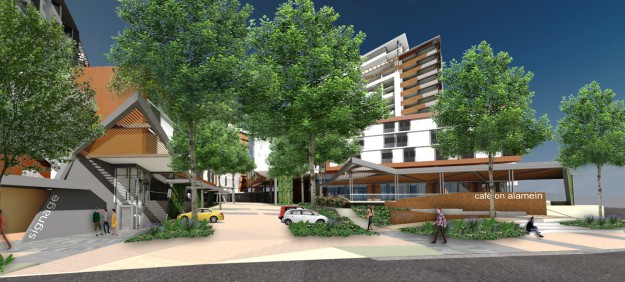 A $300 million proposal for an integrated living and aged care village, comprising three 12 to 15-storey towers and two four-storey buildings, has been approved by Logan City Council.
When completed, the mixed use residential, retirement and aged care village will include a shopping centre, medical centre, childcare centre, commercial offices, a 680-seat three-theatre Cineplex and café precinct, as well as communal residential facilities including therapy rooms, day spa and pool, gardens and outdoor recreational areas.
Mayor Pam Parker said the Beenleigh Town Square redevelopment had been a catalyst for further private enterprise investment.
"With accommodation for about 1,000 residents and up to 1,500 jobs being created from this single development, we are seeing the longer-term economic benefits from investing in community infrastructure such as the Beenleigh Town Square," Mayor Parker said.
Managing director of Cromcorp Greg Poole said the residential component would comprise 450 independent living units – in one and two-bedroom and studio apartment configurations, as well as 300 residential aged care rooms.
"We're going to build an integrated village with facilities and multiple levels of care within the development to cater for people of all ages – consistent with ageing in place," Mr Poole said.
BaptistCare invests $10 million in Niola Centre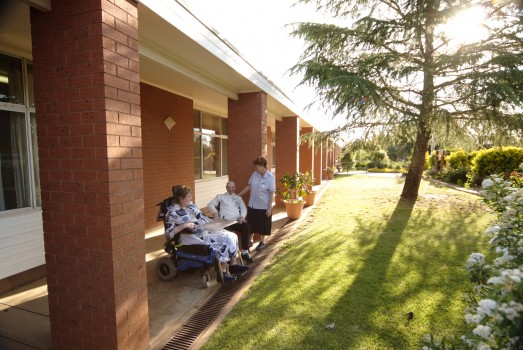 BaptistCare Niola Centre will undergo a $10 million refurbishment program in March, the provider has announced.
BaptistCare general manager residential Paull English said the upgrade would improve the centre's capacity to care for the local community, with new beds for an additional seven residents to be provided.
Under the refurbishment, all four-bed wards will be replaced with double and single rooms, each with ensuites, while a fully-refurbished commercial kitchen will be installed as well as a new nurse-call system.
The upgrade is expected to be complete by March 2017.
Southern Cross Care's new development on track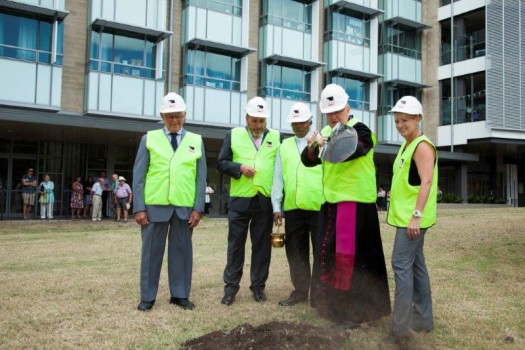 Work is progressing on Southern Cross Care Queensland's new Parque Vista on Seville at Holland Park, following a sod turning event in December.
The provider describes the development as "modern, luxurious, open and connected with the surrounding community."
The new development will consist of 43 apartments, with three other proposed towers potentially offering a further 100 apartments, subject to planning. It is co-located with a residential aged care facility, Duhig Village, and communal facilities include a library, hair salon and café, with a swimming pool and theatre under construction.
Peter Bell, Southern Cross Care Queensland CEO, said the development was designed to bridge the gap between aged care and retirement living. "With our range of integrated services we believe that this building will empower residents to remain independent longer, and if desired, delay entry to residential aged care," said Mr Bell.
The Parque Vista on Seville was expected to be complete by mid-2017.
Japara's Bayview opens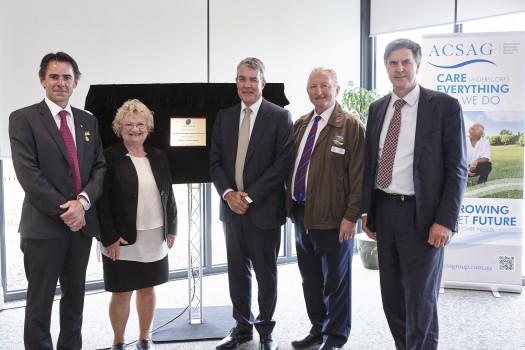 Japara Healthcare's latest development Bayview Aged Care was recently officially opened. The multimillion dollar project is one of the provider's growing portfolio of 43 aged care facilities across Australia.
Speaking at the opening last week, City of Frankston Mayor James Dooley emphasised the necessity of the council working closely with the community. "We're committed to enabling the area to grow and expand the opportunities available," he said.
CEO of Japara Healthcare Andrew Sudholz said the facility, which had capacity to care for 90 residents, provided nearly 200 jobs, either though the construction or an ongoing basis.
Have we missed something? Send us the details: editorial@australianageingagenda.com.au 
Subscribe to Australian Ageing Agenda magazine (includes Technology Review)