In this story:
Scalabrini opens doors at Chipping Norton redevelopment
Rosewood applies for planning approval to transform West-Perth facility
Williams Landing's first aged care facility gets underway
Opal Bankstown starts construction
Scalabrini opens doors at Chipping Norton redevelopment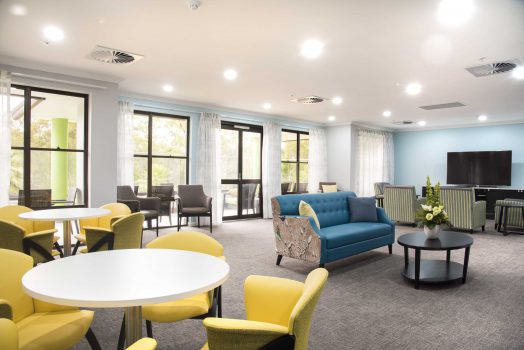 Scalabrini Village has completed the $27 million upgrade of its Chipping Norton aged care facility in NSW, which includes a new wing extension and new capability to provide complex dementia care.
The two-and-a-half year four-stage development has added 60 beds to the now 164-bed state-of-the-art home.  Features in the new wing include a kitchen for residents to self-prepare meals, café, laundry, outdoor and indoor activity and social areas, quality accommodation, and pathways designed for easy wayfinding.
The upgraded village also features a central piazza with sensory facilities, café, barber and hair salon. A men's shed and a landscaped sensory garden for relaxation and recreational activities for residents will open soon.
The refurbishment of the existing building features new televisions and an upgraded nurse call system in all rooms.
The redevelopment, which involved the acquisition of neighbouring land, has improved traffic access and provided parking for an additional 50 vehicles.
Rosewood applies for planning approval to transform West-Perth facility
Not-for-profit aged care provider Rosewood has lodged an application for planning approval to nearly triple the size of its 52-bed west-Perth aged care facility via a $65 million vertical redevelopment.
Under the proposal, the Cleaver Street site would be transformed into a six-storey residential care facility for 152 residents with a graduated two-storey frontage while the site's historic Florence Hummerston Lodge would undergo a $500,000 restoration.
The plan also includes a medical practice, pharmacy, and therapeutic wellness centre, plus a 60-seat café open to the public and on-site parking for 89 cars.
Rosewood chief executive officer Mario Zulberti said the redevelopment proposal was their response to a desperate shortage of available residential aged care places in WA and a direct attempt to help house more of the ageing population in quality accommodation.
"The current buildings and floor plans at Cleaver Street are dated, inefficient and in need of a comprehensive renovation so Rosewood can continue to provide quality care to our elderly citizens," he said.
Williams Landing's first aged care facility gets underway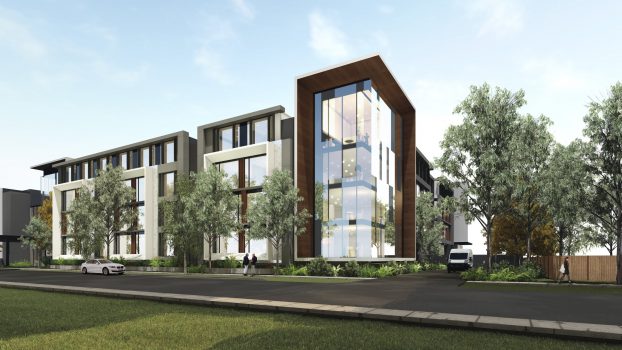 Planning approval and licenses have been granted for the $30 million first stage development of TriCare's 120-suite aged care facility at the $2.5 billion master-planned community of Williams Landing in Melbourne's west.
Developer Cedar Woods announced it would commence construction early this year on what will be the first aged care home for the new community and the first Victorian facility for TriCare, which already operates retirement villages and aged care facilities in Australia and predominantly in Queensland.
The development includes standard and premium resident suites, a landscaped courtyard, café, communal lounge spaces, private dining, and a health and wellbeing precinct with therapy services, a dentist and hairdressing salon.
TriCare director Peter O'Shea said they chose Williams Landing for its first Victorian aged care facility as the town centre offered many benefits such as easy access for families and the ability for residents to remain active within the walkable Williams Landing community.
"The orientation of the building faces towards opposing parkland, providing residents and visiting families a beautiful outlook," Mr  O'Shea said.
The developer said stage 1 was due to be completed at the end of 2018. Stage 2 included provision for 143 additional suites. Planning approval has been received but construction depended on Federal Government licence approval, it siad.
Opal Bankstown starts construction
Opal Aged Care has begun construction on a $48 million, 155-bed specialist residential aged care facility in Bankstown.
The four-storey facility features a choice of accommodation including singles with ensuites and companion rooms, two specialist dementia wings and six large bariatric suites plus a range of cultural services such as Arabic speaking staff, Halal and Kosher meals and prayer services.
Opal Bankstown, which launched construction with a sod turning event in mid-December, will have easy access to medical and commercial facilities including Bankstown Hospital 500 metres away, medical centres, and shopping precincts currently under development.
The development is one of eight new state-of-the-art aged care facilities Opal is building in Western Sydney as part of its $300,000 million investment in the region.
The provider opened a facility in Ashfield in July last year, and projects are starting in Toongabbie, Winston Hills and Blacktown while additional homes are planned for Penrith, Wentworthville and Cabramatta, it said.
Have we missed an expansion or opening? Send us the details and an image to editorial@australianageingagenda.com.au