In this story
Mike Callaghan to replace Lynda O'Grady at ACFA
Uniting AgeWell appoints Raelene Thompson as new chair
ECH's David Panter elected to LASA board
Mike Callaghan to replace Lynda O'Grady at ACFA
Minister for Aged Care Ken Wyatt has announced the appointment of Mike Callaghan as the next chair of the Aged Care Financing Authority, the independent statutory committee that provides advice to Government on the sector's funding and financing issues.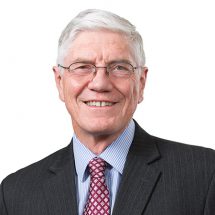 Mr Callgahan, who has held senior positions in the economics and finance fields in Australia and overseas including in the Australian Treasury and the International Monetary Fund, brings a wealth of experience and skill to the authority, Mr Wyatt said.
He also received a Public Service Medal in 2009 and was made a member of the Order of Australia in 2013.
Mr Callaghan will replace Lynda O'Grady after her second term ends on 30 April 2018.
Ms O'Grady has been the chair of the ACFA since it was established in August 2012.
She has made a significant contribution to developing aged care analysis and policy and the reporting of financial aspects of the sector, Minister Wyatt said.
Mr Callaghan will start in the role on 1 May 2018.
Uniting AgeWell appoints Raelene Thompson as new chair
Victorian and Tasmanian provider Uniting AgeWell has appointed Raelene Thompson as the incoming chair of its board.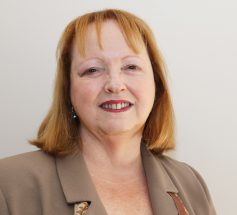 Ms Thompson has previously managed the Commonwealth Aged Care Standards and Accreditation Agency for Victoria and Tasmania and was a state manager for the Commonwealth Department of Health and Ageing.
Most recently, she was the acting chief executive and chief operating officer of Wesley Mission during its transition to the Uniting brand. She was a board member for five years prior to moving into that role.
Ms Thompson said she was most interested in governance, quality and risk management, social services and program management.
"I have a passion for making sure vulnerable older people get the best care and are enabled to live the life they want to live," she said.
Ms Thompson was inducted into the board in October and will take over as chair in February when she replaces Reverend Allan Thompson, who is retiring after nine years on the board including the last three as chair.
ECH's David Panter elected to LASA board
ECH chief executive David Panter has been elected as the SA/NT representative director for aged care peak Leading Age Services Australia.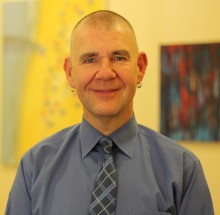 Dr Panter said he was committed to ensuring South Australian aged care providers and industry representatives had a strong and influential voice on the national stage.
As a result of the appointment, Dr Panter has stepped down from his role of chair of the LASA SA/NT member advisory committee, which he took on in September.
Prior to joining ECH as chief executive in 2015, Dr Panter worked within health and social care services for almost 40 years in the UK and Australia.
From 2004, he spent 10 years within the SA public health system heading up Central Northern Adelaide Health Service, where he was responsible for leading reforms including the development of the new Royal Adelaide Hospital.
Have we missed an appointment? Send us the details and an image to editorial@australianageingagenda.com.au