In this story:
New senior appointment at Benetas
Bruce Bailey joins RSL LifeCare board
Lynn Weekes to step down from NPS Medicinewise
New commissioner on board at ACNC
New senior appointment at Benetas
Victorian not-for-profit aged care provider Benetas has appointed Samira Richards to the executive role of general manager people, culture and diversity.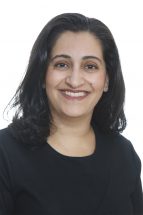 Ms Richards was previously director, recruitment and human resources business partnering (faculty services) at Monash University, where she held a range of HR roles since 2005. Prior to that, she worked for IKEA in the UK as a HR manager.
At Benetas, Ms Richards will lead a team of 30 staff and have responsibility for delivering a suite of initiatives and programs to 1,500 employees and 400 volunteers.
Ms Richards said it was more important than ever to focus on workforce sustainability and she looked forward to ensuring the organisation was equipped with the right skills, alignment and customer focus.
Bruce Bailey joins RSL LifeCare board
Aged care business and tax specialist Bruce Bailey has joined the board of NSW aged care and retirement living provider RSL LifeCare.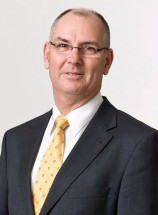 Mr Bailey was a partner with financial services company RSM Australia for five years until December 2016, where he specialised in giving aged care tax and business advice.
He is currently also a director at PrideLiving, an advisory to aged care and disability service providers.
Mr Bailey was previously a member of the advisory board of aged and disability provider Afea Care Services.
Mr Bailey joined RSL LifeCare's board in November 2017 and his role includes chairman of the Audit and Risk Management and Compliance Committee.
Lynn Weekes to step down from NPS Medicinewise
The inaugural CEO of NPS MedicineWise, Dr Lynn Weekes has resigned her position after 20 years in the role.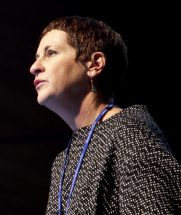 Dr Weekes led the organisation since its establishment in 1998 as the National Prescribing Service Limited, the lead implementation body for quality use of medicines and medical tests.
NPS MedicineWise chair Peter Turner said Dr Weekes has been an exemplary health leader and a champion for improved health care and decision making.
Dr Weekes, who originally practised as a pharmacist, has contributed significantly through research and her professional career to the development of quality use of medicines resources and services in Australia, he said.
Dr Weekes finishes up at the end of June. A search for a new chief executive will commence early this year.
New commissioner at ACNC
Former federal Australian Labor Party MP Gary Johns has been appointed full-time commissioner of the Australian Charities and Not-for-profits Commission (ACNC).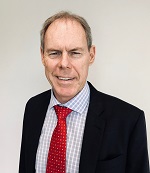 Dr Johns is a director of the Australian Institute for Progress and an adjunct professor at the Queensland University of Technology Business School.
He has served as a member of the Prime Minister's Community Business Partnership, and has wide-ranging experience in regulation, public service and policy.
He is also author of several books on charities and the not-for-profit sector.
The news of his appointment was followed by expressions of shock by social sector representatives who said Dr Johns was a "staunch critic of charities" and called for his resignation, according to a report in Pro Bono News.
Assistant Minister to the Treasurer Michael Sukkar, who announced the appointment, said Dr Johns would make a valuable contribution to the regulatory oversight of the sector, and rejected the concerns, according to the Sydney Morning Herald.
Have we missed an appointment or resignation? Send us the details and an image to editorial@australianageingagenda.com.au