In this story:
Presbyterian Aged Care acquires community support service
Lifeview partners with Victorian Pride Centre
PainChek teams up with Ward MM to deliver national app rollout
Presbyterian Aged Care acquires community support service
Presbyterian Aged Care NSW & ACT has announced a merger with the North Ryde Community Aid and Information Centre, a not-for-profit social service provider for older people in northern Sydney.
NRCA provides Commonwealth Home Support Program services including domestic assistance, group and individual social support, garden maintenance and transport to older people in Ryde and surrounding suburbs.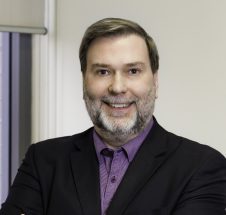 NRCA has around eight part-time staff, 80 active volunteers and 370 clients, which PAC will retain to continue to providing all current services.
The merger enables PAC to expand the reach of its aged care services in Sydney's northern suburbs, said CEO Paul Sadler.
"We anticipate that there will be a seamless transition of ownership, with NRCA clients continuing to receive the high level of care they have come to expect," Mr Sadler said.
"The high regard in which NRCA is held locally makes it a great fit for PAC given our core mission of providing high quality care for older people," Mr Sadler said.
NRCA chairperson Garry Pearce said: "The merger will provide a great opportunity for NRCA's clients to access PAC's broad range of aged care services, including home care packages and short-term restorative care packages."
The merger will take effect on 1 January 2020.
Lifeview partners with Victorian Pride Centre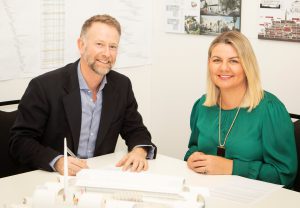 Victorian residential aged care provider Lifeview has partnered with the Victorian Pride Centre to provide financial and otther support for Lesbian, Gay, Bisexual, Trans and Gender diverse, Intersex and Queer seniors.
The VPC initiative aims to celebrates, bolster and protect equality, diversity and inclusion and bring the LGBTIQ community together in a single and powerful space.
Under the three-year partnership, Lifeview will provide VPC funds and aged care educational resources and run open days and bi-monthly events on ageing.
The two organisations will collaborate with existing LGBTIQ groups to establish a specialist dementia café support program.
Lifeview CEO Madeline Gall said the partnership was another important step for the Rainbow Tick accredited organisation.
"The Victorian Pride Centre will lead the way in bringing resources and knowledge together for the LGBTIQ community and we are pleased to be able to add our expertise in aged care services and support to this," Ms Gall said.
"Through this partnership we hope to break down barriers to care and assist those who need it to receive the support they require and deserve," Ms Gall said.
VPC acting chair Stuart Kollmorgen said the LGBTIQ seniors would benefit from this initiative.
"This partnership with Lifeview will provide a pathway for our older community members to gain knowledge and confidence to navigate their futures, in a safe and welcoming space," Mr Kollmorgen said.
PainChek partners with Ward MM to deliver national app rollout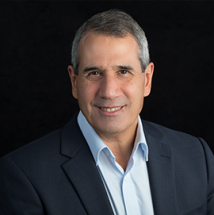 Australian digital health company PainChek has partnered with aged care clinical pharmacy firm Ward Medication Management to fast track the federally-funded rollout of its pain assessment app to more than 2,000 aged care facilities.
The PainChek app uses facial recognition software to assess pain in people who are unable to communicate. Ward MM has a team of expert clinical pharmacists working in residential aged care across Australia.
Clinical teams from both companies will team up to deliver training to aged care providers to use the app under the government's $5 million national roll-out (read more here).
Under the partnersip, Ward MM will deliver up to 350 PainChek residential aged care training sessions and implement a train-the-trainer program.
PainChek CEO Philip Daffas said the partnership will speed up the delivery of PainChek app to all facilities.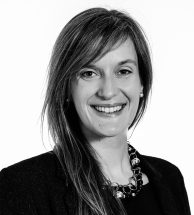 "This partnership will help fast track the PainChek government funded program with WardMM providing their skilled resources to support the PainChek roll out across the more than 2,000 aged care homes in Australia," Mr Daffas said.
"Our joint goal is to deliver the PainChek solution and pain medication training to the nurses and carers who look after the 100,000 Australian aged care residents with dementia within a one-year timeframe," Mr Daffas said.
Ward MM CEO Fiona Rhody-Nicoll said Ward MM were thrilled about the partnership.
"We see great opportunity for the functionality of PainChek to support clinical teams to make better informed decisions, particularly for those who are unable to articulate their pain," Ms Rhody-Nicoll said.
Have we missed a partnership or merger? Send us the details and an image to editorial@australianageingagenda.com.au