In this story:
Palliative Care Australia appoints CEO
Baptistcare appoints chief strategy officer
Catholic Health Australia appoints board members
Palliative Care Australia appoints CEO
National palliative care peak body Palliative Care Australia has announced the appointment of Rohan Greenland as its new chief executive officer.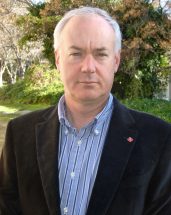 Mr Greenland comes from a government relations and public health advocacy background and most recently as general manager of advocacy at the National Heart Foundation. He was the foundation's national director of government relations for over a decade.
His other roles include the director of public affairs at the Australian Medical Association and the political advisor to the Australian national and territory ministers.
Mr Greenland previously served on the board of ASH Australia, ACT Cancer Council, ACT Health Promotion Foundation and Focus ACT. He remains vice-president of the Public Health Association of Australia.
Mr Greenland said he looked forward to promoting palliative care for all Australians.
"I am committed to delivering the key points in Palliative Care Australia's strategic direction to ensure that all Australians with a life-limiting illness are able to access appropriate palliative care," Mr Greenland said.
"I will work closely with our members, the palliative care sector, the community and governments to promote palliative care as a national health priority."
Mr Greenland replaces former CEO Liz Callaghan, who announced in November she was stepping down to take on a role at the Australian Department of Health.
Baptistcare appoints chief strategy officer
Aged care and retirement living provider Baptistcare in West Australia has appointed Anne-Marie Cox as its new chief strategy officer.
Ms Cox joins Baptistcare after holding a number of senior executive positions, including at fellow WA aged care provider Silver Chain, where she worked for over 10 years and was responsible for more than 1,800 employees.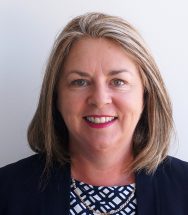 Ms Cox said she looked forward to applying her experience in business transformation to making Baptistcare a customer-centric organisation.
"I am thrilled to be joining Baptistcare at such an exciting and transformative time in the organisation's history," Ms Cox said.
"Together with the executive leadership team, I look forward to seeing a number of strategic projects with the aim to offer the best possible experience to Baptistcare customers and their family members," she said.
Catholic Health Australia appoints board members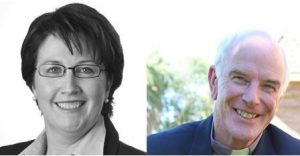 Catholic Health Australia, the peak body representing Catholic providers of health, community and aged care services, has announced two new appointments to its board.
CHA board members are nominated and elected by the member organisations.
Among the appointments is Jenny Parker, who was nominated by Mercy Partners where she has been a council member since 2017.
Ms Parker has been a partner at international professional services firm Ernest and Young for over 17 years, where she also holds the roles of Oceania advisory, health and life sciences leader and Oceania advisory government and public sector, human services and education leader.
The other new appointee is Bishop William Wright, the Bishop of the Diocese of Maitland, Newcastle, who was nominated by the Australian Catholic Bishops' conference.
Ms Parker and Bishop Wright join Paul Robertson, Brian Flannery, Maureen Gleeson, Bishop Robert McGuckin, Donald Neander, Julien O'Connell, David Robinson, Kerry Sanderson and John Watkins on CHA's board.
Have we missed an appointment or resignation? Send us the details and an image to editorial@australianageingagenda.com.au