In this story:
PSA appoints new CEO
ThomsonAdsett appoints seniors living director
RACGP CEO steps down
FECCA re-elects Patetsos, announces new board line-up
PSA appoints new CEO
The peak body for pharmacists, Pharmaceutical Society of Australia has appointed Mark Kinsela as chief executive officer.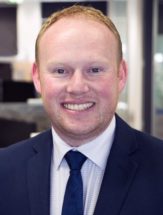 Mr Kinsela was most recently chief of staff at the Australian Digital Health Agency. His previous roles include adviser to the commonwealth ministers for health, social services and aged care, a clinical nurse educator and an intensive care specialist.
PSA national president Associate Professor Chris Freeman said there were delighted to have someone of Mark's experience leading PSA into its next stage.
"Mark's career has taken in all aspects of health care from delivery through to policy. It has given him an exceptional level of expertise and insight into the challenges facing Australia's health care systems and potential solutions, such as innovation and multidisciplinary care," Mr Freeman said.
Mr Kinsela will commence his role on 2 December.
ThomsonAdsett appoints group director
Aged care architects ThomsonAdsett has announced the appointment of Simon Drysdale as its group director of seniors living.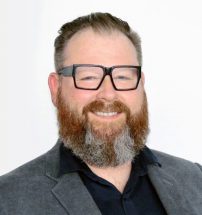 Mr Drysdale has more than two decades of experience including residential aged care and retirement living projects across Australia and overseas.
He studied nursing in his formative years and said he often draws upon this experience when working on aged care and retirement living projects.
In this new role, Mr Drysdale will spearhead innovative design in retirement living and aged care across ThomsonAdsett's Australian and international studios.
"Today, one main driver in my professional life is to strive to improve how the experience of architecture can provide a better quality of life," he said.
RACGP CEO steps down
Australia's professional organisation for general practitioners has announced chief executive officer Dr Zena Burgess is stepping down after 11 years in the role.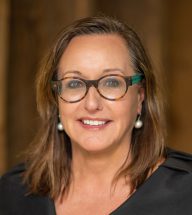 Royal Australian College of General Practitioners president Dr Harry Nespolon said Dr Burgess has led the organisation to be the largest representative medical college in Australia.
"Over 11 years Dr Burgess has led the organisation to new heights and, with a range of transformational projects underway, has advised the board it's time for her to move on to new challenges and opportunities," Dr Nespolon said.
"The board extends its gratitude to Dr Burgess for her significant contribution and tireless efforts to advocate on behalf of general practice and Australia's GPs.  Dr Burgess leaves a lasting legacy," he said.
RACGP chief operating officer Nick Williamson has been appointed interim CEO role while the search for a CEO is underway.
FECCA announces new board line-up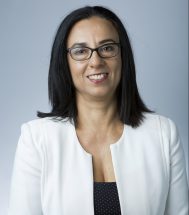 Mary Patetsos has been re-elected as chairperson of the Federation of Ethnic Communities' Councils of Australia, the national body representing Australians from culturally and linguistically diverse backgrounds.
FECCA announced the appointment of Ms Patetsos' second term along with the appointments of Kris Pavlidis and Hina Durrani as senior deputy chairpersons and the rest of the newly elected board.
Ms Patetsos said this was one of the most diverse boards in FECCA's history.
"For the first time we have women elected to the top three positions in the organisation," Ms Patetsos said.
"We also have more young people than ever before securing important positions on the board," she said.
Members on the FECCA board:
Mary Patetsos – chairperson
Kris Pavlidis – senior deputy chairperson and deputy chair/ECCV
Hina Durrani – senior deputy chairperson
Waqas Durrani – treasurer and deputy chair/MCOT
Kevin Kadirgamar – secretary
Joseph Caputo – president

Suresh Rajan – disabilities chair

Maker Mayek – new and emerging communities chair

Rida Aleem Khan – youth chair

Marion Lau – healthy ageing chair

Jill Morgan – women's chair

Mary Angela Ljubic – regional chair

Andrew Ng – deputy chair/ACT

Marta Terracciano – deputy chair/ECCNSW

Dr Edwin Lourdes Joseph – deputy chair/MCNT

Alton Budd – deputy chair/ECCQ

Miriam Cocking – deputy chair/MCCSA

Ramdas Sankaran – deputy chair/ECCWA
Have we missed an appointment or resignation? Send us the details and an image to editorial@australianageingagenda.com.au