In this story:
Champion award for DutchCare facility manager
Suncare's ICT manager recognised for her achievements
Gray to head Telstra Health's new division
LASA names new board members
Champion award for DutchCare facility manager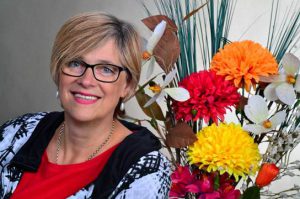 DutchCare's Avondrust Lodge manager Ann van Dam has picked up the Eden Champion Award at the 2016 Eden Alternative International Conference in the US this month.
DutchCare began practicing the Eden Alternative philosophy of care in 2001 with an aim of improving the wellbeing of residents and those who care for them by transforming the communities in which they live and work.
DutchCare CEO Petra Neeleman said the award was a great honour and acknowledged the amazing things Ms van Dam did to transform the lives of both residents and staff.
Ms van Dam said it had been a great journey that began with staff not feeling so sure to them now mentoring students and new staff on the philosophy.
"I have a strong belief that all elders who live in an aged care facility not just at DutchCare have the right to live in a community where they are valued and there is a strong focus on eliminating the three plagues; loneliness, helplessness and boredom," she said.
Suncare's ICT manager recognised for her achievements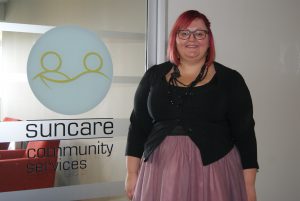 Suncare Community Services ICT manager Priscilla Jones has been named runner up for a lifetime service award at the 2016 Australian Not-For-Profit Technology Awards.
Ms Jones joined Suncare as an IT and administrative officer in May 2007 after completing TAFE studies. She was the only ICT employee for the first three years until she started to grow the team as the organisation and its technology requirements expanded.
In January 2010, Suncare rolled out a new IT plan including system upgrades, the organisation's first fully integrated disaster management plan, implementation of six new servers, addition of new office locations, and new management of multi-site networks.
Ms Jones was promoted to ICT in March 2011 and has continued to implement improvements to Suncare's staff management systems and introduced a help desk for ICT support.
Following the awards ceremony in Melbourne last Thursday, Ms Jones said being a finalist and the awards night was a great experience.
"It was so amazing to be nominated for a lifetime award," Ms Jones said. "Overall I think my greatest achievement is leading and managing a great ICT Team who are known for having great customer service and doing our jobs very well."
Read more on the ICT challenges and opportunities Ms Jones faces in her role in this story published earlier this year.
Gray to head Telstra Health's new division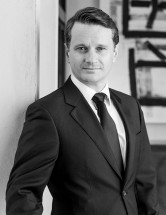 iCareHealth co-founder and managing director Chris Gray has been appointed head of Telstra Health's Aged, Disability & Community Care business unit.
The new division brings together its aged care software businesses iCareHealth, Health Connex and EOS Technologies into a single strategy and product roadmap in a bid to offer clients a new modularised platform with the ability to choose and add elements to suit their needs.
Telstra Health began its aged care vendor acquisitions in September 2013 with HealthConnex, the developers of community care product TCM, followed by residential aged care specialist's iCareHealth in November 2014 then ComCare developer EOS Technologies in October 2015.
Mr Gray said aligning the businesses allowed them to bring the development teams together to concentrate on simplifying and improving the product for their clients across the residential and community aged care, retirement living and disability sectors.
It gives customers a pathway to a modern cloud-based product and the ability to pick and choose which parts of the application they want and add to as they scale up their business or their needs change, he said.
The products will be rebranded under Telstra Health and the first components of the new platform available later this year, Mr Gray said.
LASA names new board members
Leading Age Services Australia has announced the inaugural national board of its now unified organisation after changing from a federated model.
The appointments were announced by LASA spokesperson Beth Cameron this Monday and include the reappointment of Dr Graeme Blackman as chairman.
The other board members are:
Robert Orie, CEO of the Sir Moses Montefiore Home, deputy chair, for NSW/ACT
Ingrid Williams, managing director/CEO of Elm Aged Living, for VIC/TAS
Kim Teudt, general manager, acquisitions & business growth with Churches of Christ, for Qld
Michelle De Ronchi, chief operating officer, care at the St Ives Group, for WA
Want to have your say on this story? Comment below. Send us your news and tip-offs to editorial@australianageingagenda.com.au 
Subscribe to Australian Ageing Agenda magazine