In this story:
Resthaven appoints executive manager
Judy Martin steps down from ThomsonAdsett
Resthaven appoints executive manager
Adelaide-based aged care provider Resthaven has announced the appointment of Darren Birbeck as its executive manager of governance and corporate services.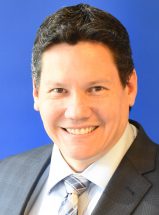 Mr Birbeck has a background in the aged care sector, where he was previously on the executive team of fellow provider ECH for 11 years. He was also involved with sector peak Aged and Community Services South Australia and Northern Territory for a decade.
More recently, Mr Birbeck was the general manager of corporate services at the City of Charles Sturt.
Mr Birbeck said he was excited to return to the aged care sector.
"There is something truly special about working in an industry dedicated to improving the quality of life of older people," Mr Birbeck said.
Resthaven CEO Richard Hearn said Mr Birbeck is a welcome addition to the team.
"This is the first change to Resthaven's executive for many years, and Darren will complement the team well," Mr Hearn said.
Judy Martin steps down from ThomsonAdsett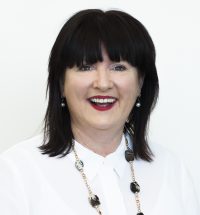 Aged care industry figure Judy Martin has announced she will step down from international architecture firm ThomsonAdsett as its director of stakeholder engagements to focus on a new appointment.
Ms Martin will be joining media group DoComeMonday on a part-time basis.
She undertook the role with ThomsonAdsett from 2006 to 2011 and re-joined the architecture firm in 2015.
Ms Martin will continue her role with SAGE (Studying and Advancing Global Eldercare) as its international program of directors, where she works with participants of the industry tours.
She will also continue her vice chair and board roles at the Commonwealth Association for the Ageing (CommonAge) and as a board member of the Global Ageing Network, Ms Martin told Australian Ageing Agenda.
Have we missed an appointment or resignation? Send us the details and an image to editorial@australianageingagenda.com.au