In this wrap:
St Vincent's Werribee opens
New facility for Helping Hand
Development of Goodwin's new village underway
Japara begins construction and refurbishments projects
St Vincent's Werribee opens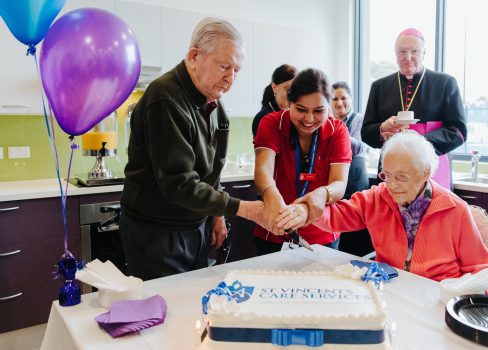 St Vincent's Care Services has officially opened its new 80-bed residential facility in Melbourne with a ceremony this month.
The facility is part of a health services hub and co-located with St Vincent's Private Hospital Werribee, which is due to open early next year.
St Vincent's Care Services Werribee, which opened to residents in May, focuses on providing residents with a sense of community, said St Vincent's Care Services CEO John Leahy.
This is the most recent in a number of new facilities that aim to provide aged care that is focused on lifestyle and choice along with care and support, he said.
St Vincent's Care Services is the aged care division of St Vincent's Health Australia. It provides aged care and retirement services in Queensland, New South Wales and Victoria.
New facility for Helping Hand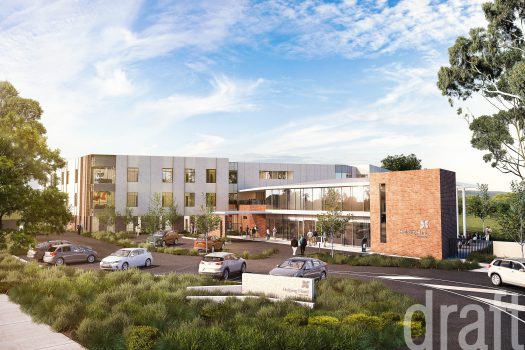 Work is underway for Helping Hand's ninth residential aged care home in South Australia.
The $37 million development at Golden Grove will house 110 residents and employ more than 130 staff from January 2019.
When completed, the facility will include sensory gardens and light and airy spaces for entertaining family and friends and will cater for all aged care needs, such as dedicated areas specialising in memory support, respite and palliative care.
The site is located near a shopping precinct and arts centre and will meet growing demand for ageing services in the established community, said Helping Hand CEO Ian Hardy.
"'Our new home will help provide a service for the local community who will want to remain close to families, friends and within their neighbourhood as they age," Mr Hardy said.
Helping Hand will again work with Walter Brooke architects and Kennett Builders for the Golden Grove development.
Development of Goodwin's new village underway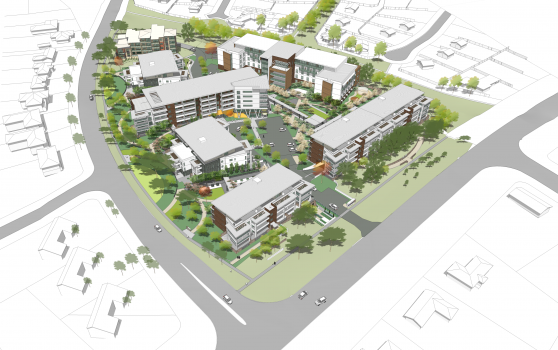 Construction on Goodwin's Farrer village redevelopment to create new housing options for downsizers in an older suburb and fill a seniors' housing-and-care-gap has begun.
The redevelopment of the 1970s-era village will see 150 modern independent living apartments designed for seniors plus an upgraded high-tech aged care facility for around 100 residents that will also cater for dementia and palliative care.
Designed by AMC Architecture and to be constructed by PBS Builders, the village will feature a clubhouse as the central hub, a public café and health and wellness services.
The development will also include landscaped gardens, including vegetable gardens for residents to tend, all visible from apartments and rooms.
Goodwin chief executive officer Sue Levy said the development was part of an urban renewal, turning older houses over to young families and regenerating the area to keep schools and local communities alive.
"The design specifically creates linkages with surrounding streets, including walk-throughs, balanced with private spaces for village residents," Ms Levy said.
Japara begins construction and refurbishments projects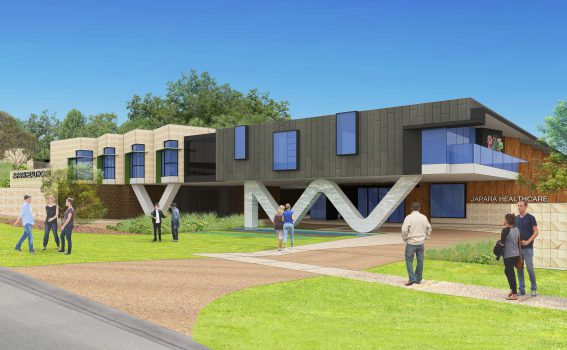 Japara Healthcare has commenced construction on a contemporary 99-bed aged care facility in the seaside town of Rye on Victoria's Mornington Peninsula.
The facility, which is located near the beach and town centre, will feature single rooms with ensuites, lounge areas, a café and several outdoor spaces and a dedicated area for residents with dementia.
The facility is scheduled to open mid-2018.
Elsewhere at Japara, the existing Kingston Gardens aged care facility in Melbourne is undergoing an extension and refurbishment of all current room.
The renovation will result in an additional 56 single rooms with ensuites and a new community hub with intimate lounge areas and a café with alfresco dining to allow residents to entertain vistting friends and family.
The re-development is expected to be complete mid-2018.
Have we missed an expansion or opening? Send us the details and an image to editorial@australianageingagenda.com.au