In this story:
Third aged care royal commissioner appointed
Benetas appoints general manager
Sector representatives appointed to attend China APEC forum
Third aged care royal commissioner appointed
Former federal court judge Tony Pagone has been appointed as the third commissioner to the Royal Commission into Aged Care Quality and Safety.
Minister for Aged Care and Senior Australians Richard Colbeck announced the appointment on Friday along with six-month extension to the aged care royal commission following a request for more time to hear evidence (read our story here).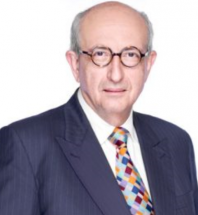 Mr Pagone served as a judge of the Federal Court of Australia from 2013 to 2018.
He previously held the role of national co-ordinating judge of the federal court's Taxation National Practice Area.
Prior to this, he was a judge of the trial division of the Supreme Court of Victoria and the judge in charge of its Commercial Court.
Mr Pagone is the president of the International Association of Judges, a member of the Governing Council of the Judicial Conference of Australia and a professorial fellow at the University of Melbourne's law school.
He is also the chair of the Council of Graduate House at the University of Melbourne.
Mr Pagone joins co-commissioners Lynelle Briggs and Richard Tracey to commence the role immediately.
Benetas appoints general manager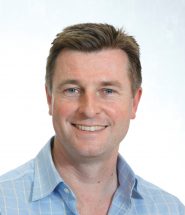 Victorian aged care provider Benetas has promoted Bruce Webb to general manager of strategy, infrastructure and housing.
Mr Webb, who has been with Benetas since March 2011, was previously business development manager. He played an integral role in amalgamations with Grace Bruce Homes in 2012 and Macedon Ranges Health last year.
He helped bring together the Benetas Next Generation Strategy, a five-year blueprint for the long-term sustainability of the organisation.
Mr Webb said he was delighted for the opportunity, particularly as the industry was dealing with great change and the aged care royal commission.
"There will be many challenges we will need to face to remain sustainable into the future and truly provide our customers with an experience that enables them to live their best life," Mr Webb said.
Mr Webb takes over from former general manager strategy infrastructure and housing Chris Karagiannis, who stepped down from the role at the end of July (read our story here).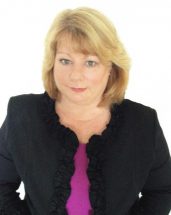 Sector representatives appointed to attend China APEC forum
Aged care sector professionals Anne Livingstone and Dr Sabrina Pit have been appointed to represent Australia at an Asia-Pacific Economic Cooperation forum in China this week about employment for older people.
Ms Livingstone is projects and research director of global community resourcing and Dr Pit is director of Work Wiser International and academic lead of educational and clinical research at Western Sydney University.
The pair was appointed as Australian representatives on the Ageing Societies technical committee at the International Standards Organisation last year (read more here).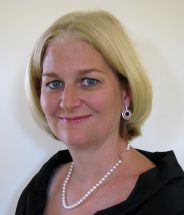 They are representing Australia at APEC's forum on "The Role of Standardization in Promoting Employment Regarding Silver Economy" in China on 19-20 September.
APEC is a 21-member regional economic forum that established in 1989 to leverage the growing interdependence of the Asia-Pacific.
It aims to create greater prosperity for the people in the region by promoting balanced, inclusive, sustainable, innovative and secure growth and by accelerating regional economic integration.
Have we missed an appointment or resignation? Send us the details and an image to editorial@australianageingagenda.com.au