In this story:
TriCare opens $18 million extension
Baptcare opens aged care community
OneCare Tasmanian facility on north-west coast underway
Rosewood opens Leederville facility
TriCare opens new extension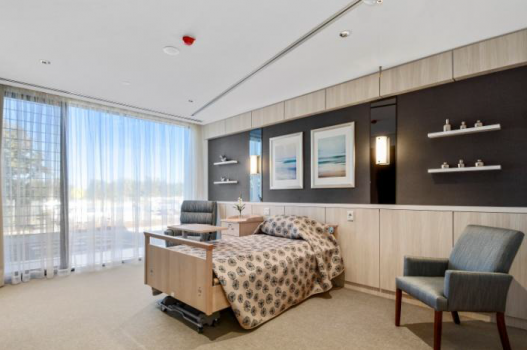 Aged care and retirement living operator TriCare has opened its $18 million, 73-bed, state-of-the-art extension featuring the latest in clinical technology at Cypress Gardens Aged Care Residence on the Gold Coast.
The facility features residential, respite and palliative care and a choice of accommodation including deluxe private accommodation in the new extension, or private and companion rooms in the refurbished established section.
All suites in the new wing are furnished with German designed and built automated beds and a fully automated recliner, individual climate controlled air conditioning, louvered windows and entertainment accessories.
Technology features include an electronic care system and touch-screen technology for resident care, bed monitors for residents assessed as high falls risks, wrist sensors to support residents who require orientation assistance and electronic ceiling hoists.
There is also a cafe, hair salon, social interaction zones and meals prepared daily by the on-site chef and the facility is collocated with a retirement community.
Baptcare opens aged care community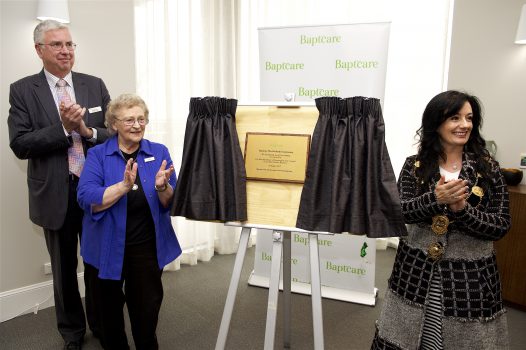 Baptcare has recently opened a new 150-bed residential aged care facility in Melbourne's Doncaster East at the expanded and renovated The Orchards Community.
To address the unmet need for aged care beds in the area, 25 beds will be allocated to people of low means, 15 towards veterans, their spouses, widows and widowers, 50 to people with dementia and 30 for people of Greek, Hungarian, Italian or Chinese origin.
The site continues to include the existing church and retirement living community and more than 30 residents from the original retirement units have moved into the new facility.
The lifestyle program is designed to bring the residents of the community together, Baptcare said. It includes walking groups, Friday night drinks, music therapy, gardening and cooking clubs, a men's shed, and bus outings to local places of interest.
The Orchards development has for additional retirement living units and a community centre by 2020.
OneCare Tasmanian facility on north-west Coast underway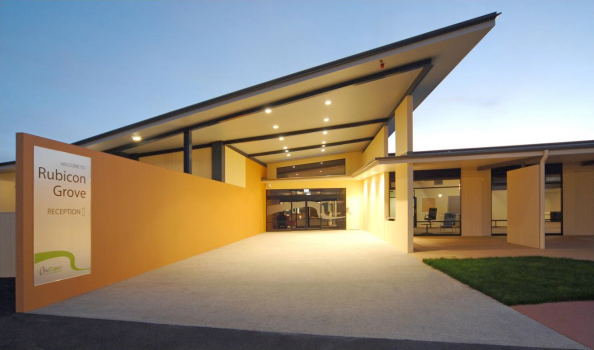 OneCare's Rubicon Grove in Port Sorell will commence construction on a $5 million renovation this month that includes a 20-bed wing extension, community centre and tea house.
The project follows OneCare attaining licences for 20 low-care suites in the 2015 aged care approvals round and will bring the total number of suites at the facility to 80.
OneCare CEO Norm Mcilfatrick said the expansion represented a major investment to address the demand for aged care on the North West Coast of Tasmania.
"It's really about this being part of the community" as the new buildings will include a community hub to be utilised by local Rotary and Lions clubs, as well as the Bridge of Hope Church, he said.
Mr Mcilfatrick, Senator Peter Duniam and Latrobe Mayor Peter Freshney launched the project recently with residents, staff, volunteers and other community stakeholders.
Rosewood opens Leederville facility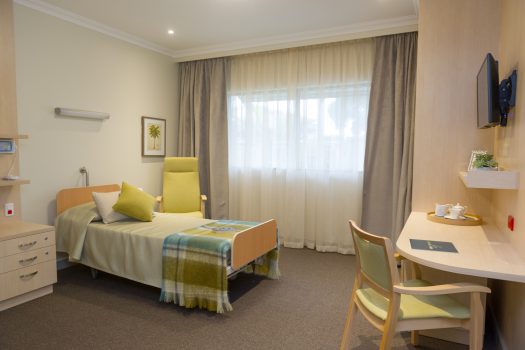 Perth aged care provider Rosewood has open its $40 million 120-bed two-storey residential facility in Leederville built by WA property and construction group Pindan.
The facility features single rooms for residents, each with a personal television and NBN access, a self-serve café for residents and families and a wellness centre with podiatry, dental rooms, physiotherapy and medical rooms for doctors and visiting specialists.
Rosewood CEO Mario Zulberti said the facility offered around-the-clock care and sophisticated technology to help staff provide the best care to residents with services including dementia-specific initiatives and adjoining rooms so that couples can remain together.
There is also a high-tech security system that includes CCTV, swipe card access, computerised check-in for relatives and staff assist in all rooms and public spaces, he said.
Have we missed an expansion or opening? Send us the details and an image to editorial@australianageingagenda.com.au