In this story:
Lucy Morris resigns as Baptistcare CEO
Mike Rungie steps down as ACH Group CEO
Lucy Morris resigns as Baptistcare CEO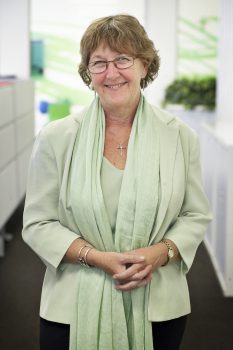 Baptistcare has announced that CEO Reverend Dr Lucy Morris will be leaving the organisation on 29 July after eight years in the role.
During that time Rev'd Dr Morris oversaw the doubling of the organisation's revenue from $50 million to more than $110 million, while it became a leading voice of advocacy in Australia.
Dr Morris said it had been an enormous privilege to lead and transform the organisation and see its recent achievements.
"Baptistcare is now starting its next chapter as a vibrant and courageous faith-based organisation delivering essential services in our communities and it is time for me to hand the baton to those leading Baptistcare into the next chapter," she said.
Baptistcare chair Garry McGrechan said Dr Morris had made a huge contribution in transforming the organisation during a time of enormous change for the community sector.
"She has brought a strength of faith and commitment, and has created positive social change for Baptistcare," Mr McGrechan said.
"Lucy Morris' leadership championed the importance of aged care in Western Australia. She has consistently positioned us to achieve our vision of transforming and enriching lives, and we thank her for that contribution."
Baptistcare said a search for a new CEO would begin shortly.
Mike Rungie steps down as ACH Group CEO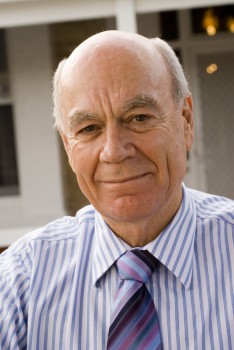 ACH Group has announced that Mike Rungie had decided to resign as CEO of the organisation and would now "model his promotions of life transitions by taking a gap year."
ACH Group chairman Geoff Holdich said Dr Rungie had made a tremendous contribution to ACH Group as well as aged care in Australia and internationally over a very long period.
He has been with the organisation for 29 years.
"His contributions have been acknowledged politically by his peers in the broader health and aged care sector and by his staff colleagues, Mr Holdich said.
"The work that Mike has done in relation to values in ageing, understanding quality of life, introducing new models of care and his contributions to changes in aged care policy are numerous, and it has been my privilege to work alongside him."
After many years as the voice, face and pulse of ACH Group, Dr Rungie felt it was the right time for both ACH Group and himself to leave, Mr Holdich said.
"[He] is taking a gap year and role-modelling his promotion of transitions. It is his intention to enjoy some time off with his wife and family, and during his gap year he will decide where his next efforts will be best directed."
Mr Rungie would be leaving the organisation in a very sound position and would remain CEO through the search for a replacement and the transition period, he said.
Want to have your say on this story? Comment below. Send us your news and tip-offs to editorial@australianageingagenda.com.au 
Subscribe to Australian Ageing Agenda magazine