In this story:
Warrigal opens flagship residential community
Opal opens $27 million aged facility near Newcastle
SwanCare gets green light for $60 million upgrade
Twilight forms new community alliance
Warrigal opens flagship residential community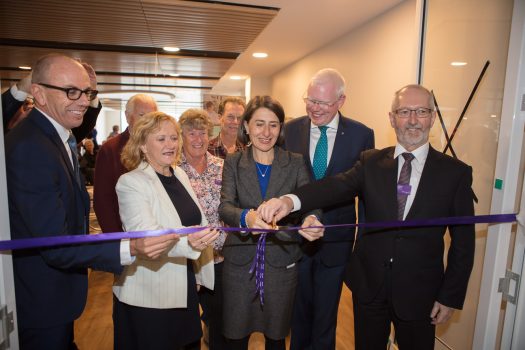 New South Wales Premier Gladys Berejiklian has cut the ribbon this month to open Warrigal's Shell Cove Aged Care Home and Village.
The residential community includes a 128-suite residential care home along with 33 villas and 47 apartments plus 6 serviced apartments.
CEO Mark Sewell said the project enjoyed the benefits of three tiers of government working together and they were delighted to offer the best and latest in retirement living and aged care services with this new flagship community.
The site is situated near the new Shell Cove Waterfront Marina and surrounded by landscaped grounds and community spaces with a range of amenities including a bistro, wellness centre, craft activities, café, lounges, and health services.
Construction of the aged care facility, serviced apartments and villas is nearing completion while the remaining apartments are due to be ready in late 2018.
Opal opens $27 million aged facility near Newcastle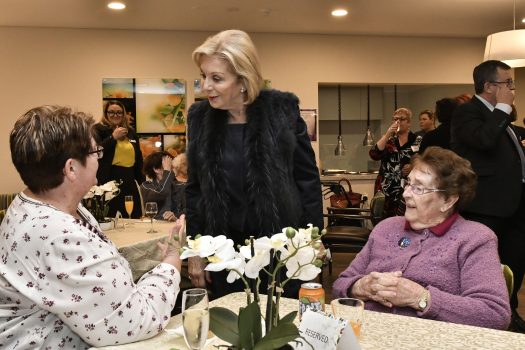 The new 128-bed facility at Opal Hillside builds on the existing Mount Hutton site to combine residential aged care, assisted and independent living.
The first residents have already moved into the $27 million development, which was officially opened by Alzheimer's Australia ambassador Ita Buttrose this month.
Opal's staff receive training through an educational partnership with Alzheimer's Australia and the new facility includes two memory support wings with accessible gardens.
Opal Aged Care CEO Gary Barnier said the home was designed to support the lifestyle residents wanted with features including luxurious interiors, a café and hydrotherapy spa bath.
The facility offers services and lifestyle activities tailored to the individual, which are supported by a dedicated concierge service to help residents navigate their options.
SwanCare gets green light for $60m upgrade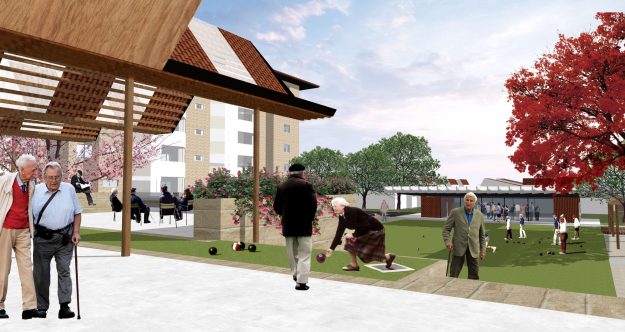 Residents of WA's SwanCare have given their support for the development of a multimillion dollar leisure precinct and community hub, the provider has announced.
SwanCare operates two independent living and three residential aged care facilities in Bentley as well as a home care service.
The $60 million project will see a major redevelopment of current leisure amenities and new facilities including an indoor heated pool, gym, fitness rooms and recreation zones for wellness-based activities.
More than 80 per cent of residents voted in favour of the enhancements, which will also include a cultural centre, new club rooms, residents' lounge and a community pavilion.
SwanCare CEO Graham Francis said the redevelopment would see the central leisure precinct totally transformed while creatively engaging with existing buildings.
The scenic walkways would enable residents to move seamlessly and safely throughout the entire central activity and recreation area, he said.
Twilight forms new community alliance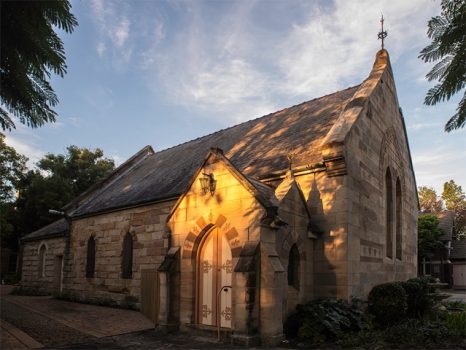 Not-for-profit provider Twilight Aged Care and the local Hunters Hill Congregational Church have formed a partnership that aims to enable both groups to grow their capacity to care for seniors in the local community.
As part of the agreement, the church will support a long-term lease and management by Twilight Aged Care to operate Hunters Hill Village, which includes 12 retirement living units and a 35-bed residential aged care facility.
Twilight Aged Care CEO Lesley Jordan said the partnership formalised their already good working relationship.
It will see the two organisations come together to provide enhanced services to support social, emotional and spiritual benefits to the elderly residents, local church members and the broader community, she said.
The HHCC has been part of the local community for over 140 years while Twilight Aged Care has been delivering care services to the elderly in northern Sydney communities for over 100 years.
Have we missed an expansion or opening? Send us the details and an image to editorial@australianageingagenda.com.au