A new handbook has been published to offer carers and families practical advice to support the health and wellbeing of people living with dementia.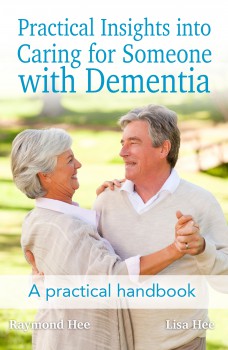 Co-authored by Lisa Hee, the director of healthy ageing and dementia programs at CQUniversity, the book draws on Lisa's extensive experience as a nurse and researcher in aged care and higher education.
The book, Practical Insights into Caring for Someone with Dementia, is focused on the practical day-to-day issues of caring for a person with dementia and has been written as an easy to understand guide with useful hints and tips for carers.
A chapter is also dedicated to self-care.
"This book is designed to assist those caring for a person with dementia, a person who has been diagnosed and anyone interested in dementia and its impact. It is not a text book," the authors write.
The guide has been reviewed and shaped by the experiences of families caring for someone with dementia and is available in paperback and ebook.
To subscribe to CCR please visit https://australianageingagenda.com.au/subscribe-to-ccr/