Aged care providers that effectively engage with the older people using their services will be better placed to compete in the care market and support consumer direction, says a top researcher in the field.
While phrases such as "co-design" have become buzzwords in the sector in recent years, the effectiveness of providers' engagement with clients in aged care varies widely.
But a new resource now aims to help aged care organisations and their staff improve how they engage older people.
It's been developed by Dr Andrea Petriwskyj from the University of Queensland who has been studying how well aged care providers engage their clients.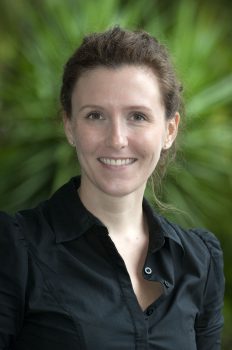 Dr Petriwskyj said that successful client engagement in aged care occurred at every level – from interactions with residents in the hallway through to client involvement in devising organisational policy.
"Doing engagement effectively is fundamental to being able to implement all the other things aged care services are being asked to do," she told Australian Ageing Agenda.
"If you aren't able to engage effectively with your clients, then it is very difficult to design services that are going to be competitive in a care market or to effectively support consumer direction."
Regardless of how well an organisation is engaging clients, providers should continuously reflect on their practices and strategies, she said.
"An organisation that is getting everything right should still be constantly reviewing, reflecting and making adjustments where required. It needs to be a dynamic process."
Dr Petriwskyj recently completed a three-year project funded by the Australian Research Council looking at how two aged care providers engaged with their clients. It built on her previous study on client engagement within Blue Care, which was published this month in the journal Ageing & Society.
She said that client engagement ranged across the sector and within services – from the basic to the very advanced and innovative.
"The traditional things like resident meetings and quality surveys is not even remotely enough anymore," she said.
Part of the issue was that staff were not always educated well about the breadth of engagement, Dr Petriwskyj said.
Often people struggle when it comes to engaging frail clients and those with cognitive difficulties. "They see those people as not able or difficult to engage because no one has ever demonstrated the ways you can approach it differently," she said.
Good engagement
Organisations need to shift their perceptions about engagement, Dr Petriwskyj said.
Good client engagement has processes embedded within an organisation where staff are well-trained on the subject and supported, she said.
Processes should be inclusive and flexible to the range of capacities, needs and strengths of clients and be responsive to how the client wants to  engage, Dr Petriwskyj said.
"It is not just about meeting needs; it is about working in partnership and having a shared understanding about what is going to work for the client and finding a way to create practice around it."
Free resource
As part of Dr Petriwskyj's research, a toolkit has been developed to help aged care organisations and their staff improve engagement practice.
It was developed with the two aged care providers involved in the study and can be used in the residential, home care and retirement living settings by a range of staff.
The toolkit includes organisational resources, tools for staff and a set of engagement methods for different situations. It starts with getting organisations to map out what is happening at different levels and for different kinds of decision making.
"Very often people are doing great initiatives or great everyday practice but none of it is documented… We are missing out on opportunities for learning from those practices," Dr Petriwskyj said.
The toolkit is an evolving resource that would be continually updated and suggestions on how it could be improved are welcome, she said.
The free toolkit is available here.
Comment below to have your say on this story
Send us your news and tip-offs to editorial@australianageingagenda.com.au 
Subscribe to Australian Ageing Agenda magazine and sign up to the AAA newsletter