Culturally-appropriate care for Aboriginal and Torres Strait Islander People will be explored in an upcoming video program and live interactive session open to all.
In collaboration with the Commonwealth Department of Health, the Aged Care Channel is live streaming the program Caring for Indigenous Australians: Aboriginal and Torres Strait Islander People on 22 November.
The program aims to address the unique challenges aged care can present for Aboriginal or Torres Strait people who traditionally have a strong connection with family and the land.
Robyn Lavrencic, residential services manager at Elders Village in South Australia, said some of the elders they have come from very remote areas.
"They need to be in a metropolitan area for health services, so, it can be a struggle for them to adjust to living in a metropolitan environment," said Ms Lavrencic, who appears in the video.
The program is being presented by Sydney-based indigenous advocate Mike Butler, whose Aboriginal heritage comes from the Jagalingu country in Central Queensland.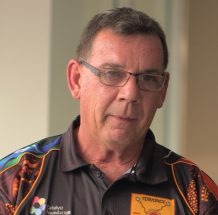 Following the program Leigh Hatcher will host a live studio question-and-answer session with special guest Mark Elliott, a Ngarrindjeri elder and chair of the Aboriginal and Torres Strait Islander Ageing Advisory Group.
"Aboriginal health has been impacted by past government policies," said Mr Elliott.  "We have high rates of diabetes, heart disease, lung disease, smoking is rampant in our communities."
Aboriginal and Torres Strait islander people's life expectancy is around 10 years less than non-indigenous Australians, and as a result can access aged care services from the age of 50.
The Department of Health has a range of strategies aimed at closing the gap between the health and wellbeing outcomes of Aboriginal or Torres Strait Islander people and the rest of the population of Australia.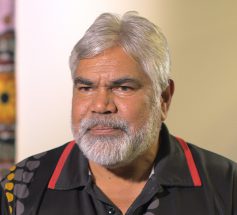 The aged care sector plays a big part in Closing the Gap objectives, said Graham Aitken, CEO of Aboriginal Community Care SA and a Yankunyjatjara from Oodnadatta in the state's far north.
"Our staff are with elders on a regular basis. We're able to monitor the wellbeing of those elders," said Mr Aitken who appears in the program.
"If we see that an elder is going through a particular period where they may need additional support, we're there to either provide that support or refer them to the appropriate service to get that support."
ACC learning and development manager Nicola Burton said the goal of this program was to help viewers recognise how to respond to the diverse cultural needs of indigenous Australians receiving care.
"Language, music and art vary in each area, but a connection with culture, community and the land seems to be common to all Aboriginal and Torres Strait Islander people," Ms Burton said.
Caring for Indigenous Australians: Aboriginal and Torres Strait Islander People, will be streamed at 10.45 am AEDT on 22 November 2017 followed by a live Q&A session. Register here to join the online audiences at 10:45am, 2:15pm and 4:30pm AEDT.
Comment below to have your say on this story
Send us your news and tip-offs to editorial@australianageingagenda.com.au 
Subscribe to Australian Ageing Agenda magazine and sign up to the AAA newsletter