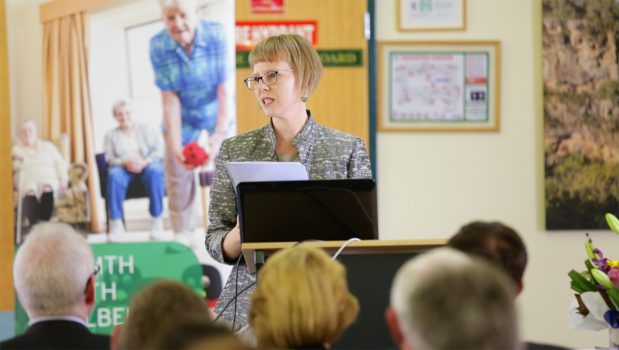 Residential and community care providers will now be supported to integrate enhanced spiritual care into everyday practice with the release of new national guidelines.
The National Guidelines for Spiritual Care in Aged Care, which are an Australian first, have been developed by the national peak body for spiritual care and ageing Meaningful Ageing Australia, along with Spiritual Health Victoria and the National Ageing Research Institute (NARI).
Those involved in developing the guidelines said they were flexible and relevant to large and small services in metropolitan, regional, rural and remote services.
They provide specific and practical understanding and assistance to all care givers working in residential aged care, in the community and at home.
Central to the guidelines are five domains of spiritual care:
organisational leadership and alignment
relationship and connectedness
identifying and meeting spiritual needs
ethical context of spiritual care; and
enabling spiritual expression.
The guidelines are free to services and carers, and additional implementation resources including two videos are available on the Meaningful Ageing website.
The guidelines were launched at SummitCare St Marys by Nick Ryan, CEO Australian Aged Care Quality Agency, IIsa Hampton, CEO Meaningful Ageing Australia and Cynthia Payne, CEO SummitCare.
Speaking at the launch on Tuesday, Mr Ryan said the guidelines were "a significant benchmark for the integration of spiritual care, giving organisations a clear pathway to embrace whole-of-person care."
Ilsa Hampton, CEO of Meaningful Ageing Australia, said all recipients of aged care, either in residential care or living at home, could now be offered spiritual care that was desired by and meaningful to them, "whatever their background, culture, beliefs or faith."
Chief executive officer of SummitCare Cynthia Payne said that spiritual care was not just about faith, but about life purpose, experience and connections. "I know these guidelines will help enhance our approach in these areas into the future," she said.
Elizabeth Pringle, who managed the Department of Health funded project with NARI, said the guidelines recognised the humanistic essence of spirituality while being rigorous enough to describe, measure and evaluate how aged care organisations offer spiritual care.
Click here to access the guidelines
Want to have your say on this story? Comment below. Send us your news and tip-offs to editorial@australianageingagenda.com.au 
Subscribe to Australian Ageing Agenda magazine