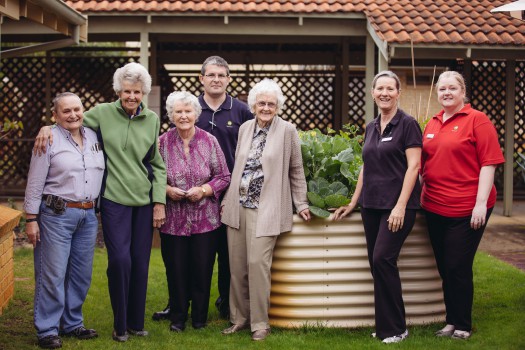 With aged care facilities across Australia attempting to respond to policy and practice changes, a free resource has been produced to assist them in implementing long-lasting organisational change.
The new toolkit developed by researchers and informed by a group of aged care organisations provides free resources to assist managers and staff to implement and sustain culture change in their facilities.
The Towards Organisational Culture Change (TOrCCh) resource provides a step-by-step template to guide facilities through the process – from identifying the need for change through to implementation and evaluation.
The toolkit includes a range of additional resources covering areas such as risk management, maintaining change momentum, dealing with challenges and providing feedback.
Associate Professor Christopher Etherton-Beer from the University of Western Australia's School of Medicine and Pharmacology said the toolkit arose out of an earlier trial of an education intervention in aged care, which was positively received by participants but did not address underlying issues such as staff turnover and the challenge of sustaining change.
"We started thinking more about organisational culture and how teams of people work in residential aged care," he told Australian Ageing Agenda.
"While there is substantial staff turnover, we also know from our surveys that there are many people working in aged care who have been there for years. And we know people are really motivated by altruistic drivers, they get a great sense of satisfaction from their work."
The researchers started work on a "culture change intervention" that drew on the available evidence on quality and service improvement.
The intervention was piloted by a group of eight aged care facilities in Western Australia and Queensland including RSL Care, Bethanie and St Ives. Feedback from the providers led to the further development and refinement of the toolkit.
The pilots demonstrated that the resource could empower staff to achieve meaningful change. Two distinct toolkits have been developed – one for team leaders and managers, the other for team members.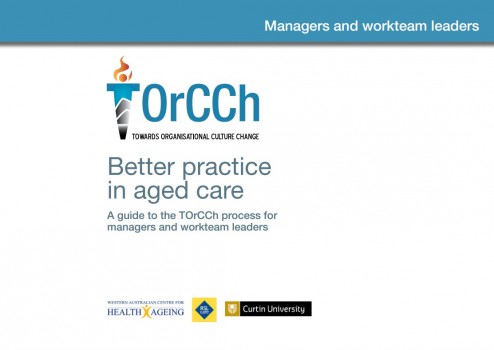 The toolkits have been developed to support facility managers and staff to put the principles of TOrCCh into action with minimal external support. However, Associate Professor Etherton-Beer said the pilots had highlighted the vital role of a sponsor, who was typically someone in management or the organisation's head office with authority to give staff time to attend meetings and to deal with any problems that arise.
"We don't pretend the process is easy," he said. "In fact the toolkits have some specific tools that deal with challenges people will face, such as how to maintain momentum, how to deal with conflict when that arises."
Acknowledging that it can be challenging for leaders to use the toolkit without any external support, Associate Professor Etherton-Beer said that additional video materials will be added to the website very soon, so managers could watch presentations and get some context to the material in the toolkits.
For facilities using the TOrCCh process for the first time, Associate Professor Etherton-Beer advised they follow every step in the toolkit.
"The toolkit is now quite well tested so we can say confidently that if you follow the process it will help your staff to built those skills around planning a project, thinking through the issues, undertaking the change, and, importantly, measuring the change and celebrating any success."
The toolkit is available for download here.
Feedback on the toolkit is encouraged and can be emailed to: [email protected]