Aged care residents need to be able to express their end-of-life preferences and have them supported by the health professionals who care for them, the lead investigator of an end-of-life care study underway told Australian Ageing Agenda this week.
The Melbourne Ageing Research Collaboration (MARC) is investigating how well end-of-life care services are communicated to older people including aged care residents and their families during the last six months of life.
Aged care provider Mercy Health is among those collaborating on the Victorian-based project, which involves the auditing of health records of people aged over 75 who have died and interviews with older people and family members.
MARC project manager and research clinician Sue Williams said conversations about death were difficult, but they were necessary to improve the services received in residential care and to avoid frustration.
"Aged care residents need to ensure their preferences for end-of-life care are expressed and supported," Ms Williams told Australian Ageing Agenda.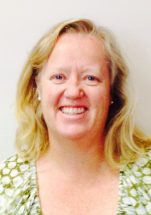 "Advanced care planning can improve the likelihood of end-of-life wishes and preferences being known and followed by health care staff. This can in turn improve residents and family satisfaction with end of life care services," she said.
The study will also identify what care services were commonly used by participants in the last six months of life plus evaluate the amount of integration involved with the services and how the communication of information can be improved.
"There is a considerable variation in the quality of end-of-life care provided by Victorian aged care facilities and many people report experiences where services have been poorly integrated," Ms Williams said.
Some of the biggest issues faced by aged care residents during the last six months of life are unnecessary transfers from residential facilities to hospital following an increased demand for palliative care.
"There needs to be improved skills and confidence of non-palliative care specialist staff in providing end-of-life care, particularly in aged care," Ms Williams said.
Residents are often led to believe that hospitals are the most appropriate setting for end-of-life services instead of care homes however is not always the case, she said.
"Palliative care should be considered a core business for aged care providers."
Early discussion and referral to palliative care specialist services will enable flexibility and ensure older people can be cared for and die in their place of choice, Ms Williams said.
Up to 70 per cent of Australians want to die in their own homes, however only 14 per cent do. Around 32 people of people die in aged care facilities, but the majority die in hospitals (54 per cent).
Researchers are still recruiting older people and families to take part in this study. Information on how to become involved in the project is available here.
MARC is a partnership of 11 organisations led by the National Ageing Research Institute that aims to improve the health and wellbeing of older people.
Resources
NARI and Advance Care Planning Australia recently developed a resource to support aged care managers and senior staff to embed advance care planning within their organisations (read more here). The guide, which was launched earlier this month, is available here.
Other advance care planning resources for aged care and health sector workers and individuals are available on ACPA's website here.
National Advance Care Planning Week, which runs until 22 April, aims to raise awareness about end of life care preferences.
Want to have your say on this story? Comment below. Send us your news and tip-offs to editorial@australianageingagenda.com.au 
Subscribe to Australian Ageing Agenda magazine