Mobile dental clinics are bringing oral health services to residents' rooms, writes Ann Deslandes.
Victorian dental practitioner Caitlin Wainrib was working in a mobile dental van service when she noticed that on her visits to aged care residential facilities some residents were missing out.
This was because "people would have to leave the facility to go into the carpark to see us", Wainrib tells Australian Ageing Agenda.
"This wasn't ideal for them in poor weather and was particularly difficult for people who were less mobile."Indeed, "anyone that was completely bedridden totally missed out," she says.
Determined to fill this gap in services for residents, Wainrib began Mobile Dental Clinics Australia (MDCA) in 2015 with the mission to ensure that "anyone who was in an aged care facility could have access to dental services."
In addition to a fully kitted-out dental van her service ensures dentists will set up inside the facility, including residents' rooms and bedsides if necessary. Sometimes they'll take over the hair salon.
She says the state-wide service covers all dental needs including checkups, cleans, extractions and dentures, and will attend for just one resident if needed.
"We bill the residents directly and have special discount schemes for pensioners to make it very cost effective. We can also deal with state trustees, provide treatment gap-free for DVA card holders and other schemes such as capital guardians."
MDCA also provides free training to residential facility staff on how to look after residents.
Natural teeth, new needs
From her 28 years at Olivet Aged Care in Victoria, director of nursing Penny West notes that "more and more residents who have natural teeth are coming through."
Whilst this is a good thing, it has changed and increased the dental hygiene and oral health needs of residents, creating a demand that traditional dental services have not been able to meet, she says.
"There are few dentists in the community who will do home visits," West says. "We had a wonderful special needs dentist providing us with services, but then the public funding for her to be able to service us ran out."
Since connecting with MDCA, "we feel like we've stumbled on a goldmine" for Olivet residents in need of dental care, she says.
A specialised skill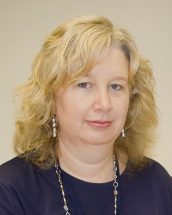 Poviding appropriate dental care for older people is a specialised skill, according to Professor Linda Slack-Smith, who leads the oral health inequities research group at the University of Western Australia.
"Unfortunately in Australia we don't have a specialty in geriatric dentistry," she tells AAA.
For Slack-Smith, who has published research on the subject, this is a key gap in providing dental care for residents.
Another gap is the variation in understandings of whether state or federal governments are responsible for funding or delivering dental care for residents, and the capacity of the organisation or facility to fund such care themselves.
As such, "responsibility for dental care falls to the resident's family", and families may not be aware of where, whether, or how they can access appropriate care for their relative, she says. "Bringing someone to a clinic often takes resources and support" that the family or facility may not have.
Indeed, other research findings that Slack-Smith has co-authored in the British Dental Journal, showed that older people who have low socio-economic status are especially likely to miss out on dental health support, at the same time as they are particularly likely to need it.
Penny West's observation that residents are entering facilities with more complex dental work since more people have been able to retain their natural teeth is borne out in the data, says Slack-Smith.
"People are keeping their teeth, but they are having lots of restoration, which needs particular care in older age."
Good oral health for residents helps ensure this stage of life is as good as it can be, she says. "It includes having functional teeth, an appropriately moist mouth, and being physically comfortable and not in pain."
Resources: Mobile dentists serving aged care:
Comment below to have your say on this story
Send us your news and tip-offs to editorial@australianageingagenda.com.au
Subscribe to Australian Ageing Agenda magazine and sign up to the AAA newsletter