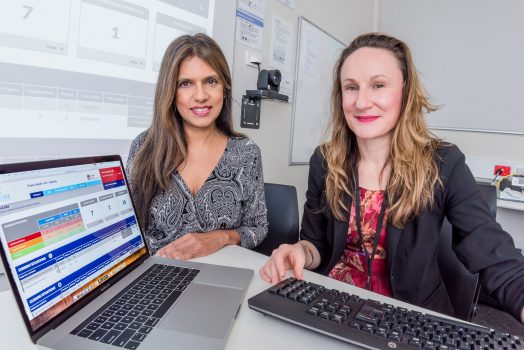 Sydney Local Health District has launched a new app to help manage influenza outbreaks at residential aged care facilities.
The InFLUenza outbreak Communication, Advice and REporting app, or FluCARE has been developed by the Sydney Local Health District's Public Health Unit through a $48,000 grant it won in 2017 for its design, implementation and evaluation at the Pitch, the district's quarterly funding challenge for innovative ideas for staff.
The FluCARE app aims to help staff recognise and respond to influenza outbreaks, streamline the reporting process and reduce staff workload.
Sydney Local Health District epidemiologist Dr Emma Quinn said the FluCARE app will better protect older people from the flu.
"The app has been created to help staff at residential aged care facilities quickly recognise and respond to an outbreak of the flu, which is critical to minimise its spread and impact," Dr Quinn said.
The app will be piloted at up to 30 aged care facilities for 12 months, which will involve staff recording data about suspected cases of influenza-like illnesses and flu among residents.
It will analyse in real-time and automatically send alerts when the criteria for an outbreak has been reached. The app will also send email notifications to key response personnel, such as the facility's manager and the district's on-call public health officer and designated GPs.
Staff at the facility will receive a checklist to assist with their immediate response. The Public Health Unit will also offer advice to staff about infection control measures.
Dr Quinn said the app will help stop influenza from spreading and potentially prevent deaths.
"By acting sooner, we'll be better able to contain the spread of the disease and we hope to be able to prevent hospitalisations and deaths," Dr Quinn said.
The Public Health Unit's clinical director Dr Leena Gupta said FluCARE uses innovative technology to address a common issue faced by residents every year.
"It's a game-changer. It also has the potential to be adapted to respond to other outbreaks, like gastroenteritis outbreak in a childcare centre, which are of public health concern in the district," Dr Gupta said.
The app is expected to be available to all residential aged care facilities in 2020.
Comment below to have your say on this story
Subscribe to Australian Ageing Agenda magazine and sign up to the AAA newsletter