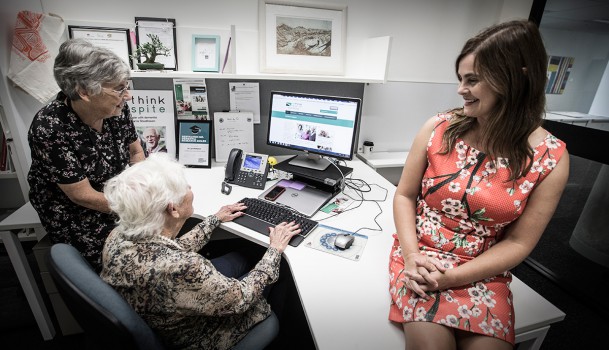 Researchers from the University of Wollongong have launched a new website and coaching program to support carers of people with dementia to navigate respite services and improve knowledge and uptake of support.
The ReThink Respite website includes resources such as a decision guide for carers, information on the types of respite services available, a service directory for the Illawarra Shoalhaven region and a discussion forum.
Alongside the online resource, the University of Wollongong is  offering free face-to-face respite coaching to deliver tailored information about respite services and strategies to people with dementia and their carers in the region.
Information for health professionals and service providers including training workshops are also available to help providers identify carer needs and improve the accessibility and quality of information available to consumers.
Project leader Dr Lyn Phillipson said despite evidence showing that respite can sustain carers to continue in their caring role and keep the person with dementia at home for longer, use of respite was low.
"There are lots of misconceptions about respite, such as it being a last resort, or an avoidance of duty or responsibility. We want to challenge those myths and encourage carers to rethink respite.
"We want carers to know what is available and understand the benefits of respite for themselves and the person living with dementia," Dr Phillipson said.
Support Group Leader for the Corrimal Dementia Carers Val Fell said she often receives calls from carers who are unsure about how to access respite and what is available.
"It is wonderful that I can now direct them to this website or the coaching program which would help them connect to local services and provides other respite strategies like attending a carer support group or using carer counselling."
This work is supported by the Alzheimer's Australia Dementia Research Foundation via the Resthaven Incorporated Dementia Research Award.
Visit the ReThink Respite website
To subscribe to CCR please visit https://australianageingagenda.com.au/subscribe-to-ccr/