The Cognitive Decline Partnership Centre has launched a series of webinars to help aged care providers understand and implement supported decision-making with their clients.
Supported decision-making is a rights-based approach that aims to enable and support a person's involvement in decision-making.
Each webinar session is standalone, covers supported decision-making from different perspectives and features research evidence, practical resources and discussion with people with professional and lived experiences.
The webinars have been developed by researchers from the CDPC as part of its project exploring alternative approaches to decision-making for people with cognitive impairment and how providers can strengthen policies on client consent and supported decision-making (read more here).
It follows last month's launch of a guide and set of tools to help aged care providers develop supported decision-making policy and processes (read more here).
The first two webinars explain the principles of supported decision-making and provide practical strategies and resources for supporting decision-making for people living with dementia.
The third addresses the issues faced by aged care providers in implementing supported decision-making in residential and community aged care settings.
It will be presented by Helen Radoslovich, manager of growth and development at South Australian aged care provider Helping Hand Aged Care, University of Western Australia Research Fellow Dr Craig Sinclair, consumer representative Kathy Williams.
The webinar aims to provide guidance on policy development and practical strategies that can help providers embed supported decision-making principles at an organisational level.
Helping Hand, which has been a part of the CDPC research project, is using the research outcomes to introduce formal policy about supported decision-making across the organisation, CEO Ian Hardy said.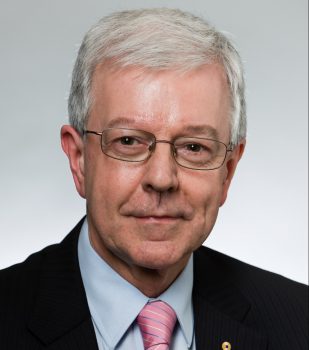 "As an organisation committed to supporting older people exercise their civil, legal and consumer rights, we were interested in this alternative approach," Mr Hardy told Australian Ageing Agenda.
He said the organisation was now moving to translate the research findings into practice using the guideline and resources, which include an action plan for policy development, a self-assessment tool to assess current policies, an interactive case study and a model policy framework.
"This guideline is a valuable tool for aged care providers to test their policy and procedures in order to effect practice.
"This tool has the potential to be used right across the healthcare sector not only to raise awareness of people with dementia's capability but also afford people the right to choice," Mr Hardy said.
The CDPC project team is now talking with family carers as part of work to develop a consumer guide for supported decision-making.
More information on the webinar series, which will run in August, is available here.
Comment below to have your say on this story
Send us your news and tip-offs to editorial@australianageingagenda.com.au 
Subscribe to Australian Ageing Agenda magazine and sign up to the AAA newsletter