A group of allied health professionals has shared their personal mental health stories to help raise awareness and improve the mental health of aged care residents.
Aged care allied health organisation Guide Healthcare has produced an e-book where six team members open up about their personal challenges with mental illness in a bid to help those who may be suffering in silence.
Guide Healthcare managing director Simon Kerrigan said he has seen a high level of mental health issues among residents over eight years of working as a physiotherapist in aged care and not enough action to combat it.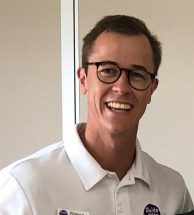 "I am aware of the high rates of mental illness and I think they are underestimated as opposed to overestimated in residential aged care," Mr Kerrigan told Australian Ageing Agenda.
"Day to day talking to residents we have the kinds of conversations that clearly reflect they are going through emotions and feelings that are consistent with depression, anxiety and all those sorts of stressors related to those kinds of mental illness," he said.
It's due to the nature of how people enter a home, the stage of life they are in and how they are feeling about the end stages of life, Mr Kerrigan said.
"I just don't think there is enough done in residential aged care to support people through that process."
He said while mental health was in the public eye more at the moment aged care residents were missing out on the support they needed.
"I am not seeing any change either. I haven't seen a massive movement towards that."
A conversation starter
Mr Kerrigan said the e-book initiative was born out of the importance of people sharing stories to help others.
"We look after quite a few homes and have staff out there having similar experiences and we thought we would try and create something that would draw attention to the issue," he said.
"We thought sharing own personal stories was a way of starting a conversation and a way of getting other aged care organisations thinking about how they can better support their residents."
Mr Kerrigan said sharing his mental health journey for the e-book was tough, but a positive experience.
"Sharing things with your staff that they wouldn't normally know; that is definitely is scary. The same as asking people to share their stories."
He said everyone who contributed to the book had a personal connection to mental illness so they understood the aim wanted to do it.
"People felt empowered by it and felt nice that they put their story out there, and hopefully had contributed to the conversation," Mr Kerrigan said.
Guide Healthcare head of people services Rhiannon Nunes, who also features in the book, said she was initially reluctant to share her story but glad she did.
"As one of the first people from Guide to open-up, I noticed the immediate effect that it had in encouraging other staff members to share their stories and a number of incredible conversations followed.
"This is something I am proud to be involved in and I hope it allows more people to start sharing," Ms Nunes said.
The stories shared are personal in nature and may be confronting to some readers. You can access the e-book here.
Comment below to have your say on this story
Subscribe to Australian Ageing Agenda magazine and sign up to the AAA newsletter