An educational video has been launched to help aged care services comply with the sector's incoming quality standards.
The 30-minute video, which was jointly developed by the Aged Care Quality and Safety Commission and aged care training provider Altura Learning, shows aged care providers and staff how the new standards apply across residential and home care settings.
Providers will be assessed against the new Aged Care Quality Standards from 1 July 2019.
The video assists viewers to:
understand the framework that supports the quality standards
identify the eight standards
explain how a provider's performance will be assessed against the new standards
recognise the role of the organisation to meet the standards.

Janet Anderson
The video also explains the importance of each of the standards and the role of the quality and safety commission and its power to access documents and facilities.
It also features role-plays of how unannounced accreditation visits might occur and certain scenarios between aged care residents and care workers.
This is the latest resource the quality commission has released to support to introduction of the new standards and follows the launch of a self-assessment tool earlier this year (read our coverage here).
Aged Care Quality and Safety Commissioner Janet Anderson said the video was a valuable resource for providers as they prepered for the new standards.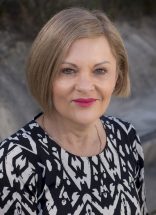 "Providers are being urged to adopt a proactive approach as they get ready to be assessed against the new standards, and in particular to visit the commission's website regularly to access resources and updates on relevant events."
Altura Learning has a strong commitment to improving older Australians' lives through a well-trained and engaged workforce and are proud to work with the commission on this video, said CEO Yvie Webley.
"All aged care services in residential and home care are encouraged to access this new video resource and incorporate it in their plans for supporting and educating staff," she said.
The video is available on the Aged Care Quality and Safety Commission and the Altura Learning websites.
Comment below to have your say on this story
Subscribe to Australian Ageing Agenda magazine and sign up to the AAA newsletter