A new toolkit for aged care providers aims to strengthen the knowledge and uptake of advance care planning.
Developed by Advance Care Planning Australia – a national program funded by the Department of Health and Aged Care – the Advance Care Planning Improvement Toolkit provides aged care services with resources to support organisational advance care planning, performance monitoring, and quality improvement.
An advance care plan enables individuals to say how they want to be cared for, and what actions they want taken on their behalf in the event they can no longer make decisions for themselves. This can take the form of a conversation with health professionals, family or friends, or a formal directive in a written document.
Aged care providers have legal responsibilities to implement advance care planning and enact advance care directives. Comprising of learning modules and webinars, the toolkit complies with the National Safety and Quality Health Service Standards and the Aged Care Quality Standards.
Among its features, the ACPI Toolkit:
provides consistent advance care planning assessment tools
collects a standardised and robust advance care planning dataset
documents and measures the quality of advance care planning in aged care settings.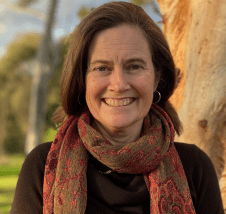 "Being able to do quick audits of your policy and health records and surveys of your consumers gives staff and management valuable information regarding advance care planning," ACPA program director Xanthe Sansome told Australian Ageing Agenda.
The toolkit can build an aged care team's awareness, knowledge and confidence in advance care planning, added Ms Sansome. "As a result, staff will be better equipped to support older people to identify their preferences and provide meaningful person-centred care."
Increased engagement in advance care planning at the earliest possible stage will strengthen the delivery of that care, especially when an individual loses decision-making capacity and approaches their end of life, said Ms Sansome.
Having an advance care plan in place can also ease depression in people with dementia and those approaching end of life. It can also take the burden off loved ones and family, she added.
"Encouraging older people to develop advance care directives can reduce many stressors they, their families and carers face at critical moments in their lives," Ms Sansome told AAA. "Staff who are able to be guided by a person's known preferences can feel reassured that they have contributed to quality end-of-life care. Families of those who have undertaken advance care planning experience less anxiety and depression and are more satisfied with care."
Key findings from a national audit conducted by ACPA in October 2018-February 2019 include:
only 38 per cent per cent of aged care residents had a statutory or common law advance care directive for preferences of care and/or to appoint a substitute decision-maker
of these, 30 per cent of advance care plans were completed by someone else (a family member or carer)
having a discussion about advance care planning with anyone (including a clinician), made a person three times more likely to document an advance care directive.
"Timely advance care planning is critical in upholding the rights and independence of older people," Ms Sansome told AAA. "Ensuring people have a say in their healthcare decisions, now and into the future, is an important component of quality aged care."
As all states and territories have specific advance care directive forms, a customised version of the toolkit has been developed for each jurisdiction.
You can sign up for a copy of the toolkit here.
Comment on the story below. Follow Australian Ageing Agenda on Facebook, Twitter and LinkedIn, sign up to our twice-weekly newsletter and subscribe to AAA magazine for the complete aged care picture.