A new government-funded resource – that aims to help aged care workers care for themselves – has had a "really strong and positive response from the workforce," according to feedback from sector peaks, said Professor Jennifer Tieman.
Although made publicly available from 17 December 2021, the online tool officially launched at the beginning of the year. Developed as part of Flinders University's End of Life Directions for Aged Care project, the Self-Care Room attracted 2,697 visitors in January and February (so far) with over 11,000 page views.
Former research associate at ELDAC Anna Lane was instrumental in developing the resource. "If workers practice self-care, their health and wellbeing will benefit, and they will be better prepared to cope with the stressors of aged care work," said Ms Lane.
Stressors made all the more acute by COVID. "We identified a plethora of resources in response to the COVID-19 pandemic," said Ms Lane. "Few resources were designed specifically for care workers, and we concluded there was an opportunity to develop an online resource tailored to workers operating at the nexus of aged and palliative care."
The first step in developing the resource was a needs assessment. "We started talking to people from the sector about their experiences," Professor Jennifer Tieman – inaugural director of the Research Centre in Palliative Care, Death and Dying at Flinders University – told Australian Ageing Agenda. It soon became apparent that there was indeed a need for a self-care tool, she said.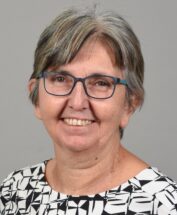 As one registered nurse explained in the initial discussions: "We work in an industry where we're here to care for others and often forget to care for ourselves."
With that in mind, ELDAC designed a resource to remind aged care workers to take time out to look after their wellbeing. "When someone dies it affects you, and you need time to be able to process that and address issues arising from that," said Professor Tieman.
The digital tool was co-developed with people from a range of occupational backgrounds including registered nurses, clinical managers, personal care workers, chaplains and a lifestyle assistant. "Engaging with aged care staff was invaluable in finding out what is important and how aged care workers practice self-care or not," said Ms Lane.
Depending on their needs, the resource allows users to dip into a number of different portals. One, 'pause and reflect', asks carers to score their wellbeing and to describe those times when they felt overwhelmed. Another, 'time to plan', assists workers in developing a personalised self-care strategy. The tool also offers downloadable resources, printable posters and online activities.
"The Self-Care Room will play an important role in empowering and enabling the aged care workforce to think about wellbeing and take steps in their own self-care," said Ms Lane.
Comment on the story below. Follow Australian Ageing Agenda on Facebook, Twitter and LinkedIn, sign up to our twice-weekly newsletter and subscribe to AAA magazine for the complete aged care picture.