A new evidence-based education package developed by La Trobe University aims to fill a training gap for personal care workers in the residential aged care sector.
The education and training package aims to support residential aged care personal care workers (PCWs) and personal care assistants (PCAs) to recognise changes in residents' health and report it to the appropriate person in the facility.
The eight-module interactive program has been developed by the Australian Centre for Evidence Based Aged Care (ACEBAC) at La Trobe University and designed for delivery by a nurse working in the aged care facility.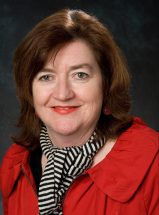 ACEBAC director Deirdre Fetherstonhaugh said the 10-hour training program could be delivered to new workers or to existing staff as a refresher program.
"Given that approximately 70 per cent of direct care to residents is provided by personal care workers who therefore know the residents well, it is essential that they can recognise and report any changes in residents' health," Dr Fetherstonhaugh told Australian Ageing Agenda.
The training package contains presentation slides, case studies, videos and photographs, a facilitator's manual and participant workbooks. There are also activity and summary sheets and tests questions for each module.
The modules covered in the program are communication, wellbeing, movement and mobility, skin condition, breathing, eating, drinking and elimination, mental awareness and end of life.
Each module supports understanding of:
how the body system works
the ageing process and what happens to the body
how to recognise a change in residents' health and wellbeing
how to report these changes verbally and in writing.
Development of training
ACEBAC identified a training gap for personal care workers during work to develop and deliver a workshop program for nurses on the comprehensive health assessment of the older person (CHAOP).
The care worker training package was informed by research, interviews with personal care workers, nurses and managers at two aged care facilities, and the content of the CHAOP workshops.
ACEBAC piloted the training package in three aged care facilities and reviewed and revised the training package and developed a facilitator manual based on researcher and participant feedback,  Dr Fetherstonhaugh said.
"ACEBAC engaged 10 aged care facilities as trial partners to pilot the package with a nurse working at the aged care delivering it to PCAs working in their facility."
The package was revised according to feedback from the trial partners and is now ready for use, she said.
The education package costs $1,200 and has been designed for flexible delivery that suits a facility's daily activities, she said.
"It provides a low-cost option to professional development. You can train 20 PCWs for only $60 per person."
Find out more here.
Comment below to have your say on this story
Subscribe to Australian Ageing Agenda magazine and sign up to the AAA newsletter