The Australian Pain Society has launched a new resource to help aged care workers better identify, assess and manage pain among residents.
Pain in Residential Aged Care Facilities: Management Strategies, 2nd Edition is designed to be a one-stop shop for pain management strategies and includes revised and expanded content including new chapters on nutrition and pain at the end of life.
It is relevant for personal care assistants, registered nurses, general practitioners, pharmacists and allied health professionals such as physiotherapists, psychologists, dietitians and occupational therapists.
The resource explores a range of pain-related topics including identification, movement and physical activities, complementary, pharmacological, psychological and educational approaches to management, and end of life.
The second edition is the first update since the book was first published in 2005.
Australian Pain Society president Fiona Hodson said the resource aimed to provide information relevant to clinicians as well as residents and loved ones.
"It highlights resident-centred care, while acknowledging families as key partners in care," Ms Hodson said.
"Best-practice pain management is important, as pain affects both quality of life and physical function," she said.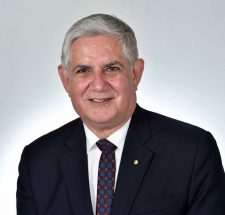 Minister for Senior Australians and Aged Care Ken Wyatt said being able to access high-quality pain management was a human right.
"This is about making a real difference to the daily quality of life of tens of thousands of senior Australians," Minister Wyatt said.
He said it was estimated that as many as 80 per cent of people of the 240,000 residents that receive care in 2,700 residential aged care homes in Australia every year experienced some kind of pain.
"Many aged care residents also have dementia and may have difficulty communicating their pain, which can lead to the risk of under-treatment," he said.
The new independent Aged Care Quality and Safety Commission which commenced on 1 January has used the resource to develop its guidance material to support the new Aged Care Quality Standards in relation to the personal, clinical and palliative care of older people.
"Working with organisations like the Australian Pain Society, the Government is building a system that gives senior Australians better quality of care, better access to care and more choices for longer, better lives," Minister Wyatt said.
The Department of Health is assisting with the promotion of the resource, which costs $99 to buy, while also looking at a funding request to support its distribution.
A spokesperson from Minister Wyatt's office told Australian Ageing Agenda the funding request was under consideration but that he did not know when a decision would be made.
"The Minister is very much supportive of getting this resource distributed as widely as possible," the spokesperson said.
Find out more about Pain in Residential Aged Care Facilities: Management Strategies, 2nd Edition here.
Comment below to have your say on this story
Subscribe to Australian Ageing Agenda magazine and sign up to the AAA newsletter