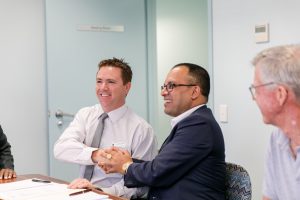 Aged care and health service provider Roshana Group will take over the ownership and management of Dryandra Residential Care in Kellerberrin in regional Western Australia. 
The residential care home, which is about 200 kilometres east of Perth, is owned by Dryandra Residential and Community Care Inc but managed by WA provider Baptistcare.
The management agreement, which begun in 2015 is due to end in February.
Roshana Group will assume ownership and management of the facility from 28 February pending approval from the Department of Health, DRCC and Baptistcare announced in December.
Roshana Group provides aged care, retirement living, psychiatric care and mental health services. It has four residential aged care facilities operating under subsidiary Burswood Care.
DRCC chair Raymond Griffiths said it was the perfect time to transition to a new service provider keen to operate in regional WA.
"Aged care is a highly complex, rapidly changing industry and the time is now right for the Shire to transition ownership of the service to an aged care provider," Mr Griffiths said.
Baptistcare CEO Russell Bricknell said it would be business as usual for residents and staff at the facility.
"Residents' rights are protected and their security of tenure is assured. All permanent employees at the facility will be offered employment with Roshana Group to ensure residents continue to be supported by highly-skilled and caring staff," Mr Bricknell said.
Roshana Group CEO Rosh Jalagge said the ongoing wellbeing of residents and staff were a priority.
"We will consult with residents, families and employees to ensure everyone is confident, well informed and comfortable throughout the process," Mr Jalagge said.
Have we missed a partnership or merger? Send us the details and an image to editorial@australianageingagenda.com.au