Preparations and early celebrations are underway across the country to recognise and thank the aged care sector's most valuable resource, its workforce, this Saturday.
This year's Aged Care Employee Day on 7 August is calling on all Australians to say 'thanks for caring' to the 360,000 aged care workers and all the volunteers around the country.
The annual campaign, which was started in 2018 by aged care provider Whiddon, is also asking aged care workers to speak up about their work protecting older people.
The initiative, now run by Leading Age Services Australia, has the support of provider and consumer peak bodies and aged care organisations across the nation.
The CEO of Queensland provider, Jon Campbell, expressed his gratitude for Carinity's 1,200 residential and home aged care employees who "display selfless determination to care for our most vulnerable".
"On Aged Care Employee Day, we take time to reflect on the compassionate care they give to our valued seniors every minute of every hour of every day," Mr Campbell said in a statement.
Among them are Ozelle Hutley from the Carinity Hilltop aged care community and Larissa Gear, Carinity Aged Care Regional Manager, who have worked in aged care for 50 years combined (pictured top).
And Chaplain Jack Teepa who aims to help make the Carinity Colthup Manor aged care community a happy and safe place for residents such as Leila Turner (pictured right).
"Aged care chaplaincy is particularly important because older people need to be heard, listened to, acknowledged, respected and valued. They need reassurance that they are still loved and appreciated," he said.
Leading Age Services Australia CEO Sean Rooney said aged care workers were making a huge difference in the lives of the people there were caring for.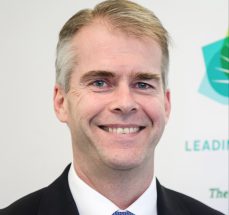 "This has been due to the diligence, professionalism and heartfelt concern of aged care staff, including managers, nurses, personal carers, allied health staff, chefs, cleaners, laundry teams and gardeners," Mr Rooney said in a statement.
"We are celebrating the pinnacle of caring that we see each and every day – there are champions and quiet achievers but everyone in our industry contributes to care."
ACED 2021 also features a national social media campaign with the hashtags #ThanksforCaring and #ACED2021 highlighting videos, stories and photographs to acknowledge the aged care workforce.
Access ACED 2021 resources including links to send messages to individuals, aged care employees or teams of aged care staff and videos at the ACED 2021 website.
Main image: Ozelle Hutley from Carinity Hilltop (left) and Carinity Aged Care Regional Manager Larissa Gear
Have we missed an appointment? Send us the details and an image to [email protected]