Above: Kylie Elder
By Stephen Easton
Finalists have been announced for the HESTA Australian Nursing Awards, which will be presented next Thursday, 10 May, at a dinner ceremony inside Melbourne's Crown Casino Complex.
Five finalists are in the running for each of the three prestigious awards: Nurse of the Year, Graduate Nurse of the Year and Innovation in Nursing, each of which comes with a prize worth $10,000.
Kylie Elder, a community-based wound management consultant with RDNS in Victoria, was nominated in the Innovation in Nursing category for her work leading the Victorian Department of Health's Connected Wound Care project.
The project has fostered strong collaborative relationships between clinical nurse consultants with wound management expertise from around Victoria, and has produced a suite of ten different educational packages for care providers and people at risk of developing chronic wounds.
"We were all operating in silos and potentially, we were duplicating the same resources, so the Department of Health put together the Connected Wound Care project," Ms Elder said.
"It has been successful in linking [wound care providers] in regional and metropolitan Victoria … and in developing these standardised resources."
Six different guides were produced for people receiving wound care, or at risk of developing chronic wounds, as well as three aimed at nursing staff and a kit to help them assess and treat wounds that can afflict the feet of some people with diabetes.
The resources have been sent to 275 public healthcare providers funded by the Victorian Government and have attracted a lot of interest from GPs and other healthcare providers interstate.
The popular guides are available here as a free download, in PDF format, and Ms Elder agreed they would certainly be useful to federally funded aged care services and allied health professionals.
She also explained some plans for the future – producing an e-learning package on venous leg ulcers and making the current guides more widely available – which would receive a boost in the form of a $10,000 project development grant if she wins the Innovation in Nursing Award.
"The project was only meant to go for 12 months, but now it has been funded for a further 12 months," she said. "Last year the Australian Wound Management Association launched the first venous leg ulcer guidelines, so my focus at the moment is translating those into guides; that was what the second round of funding was for.
"It's actually going to be an e-learning package. People will go online and they'll be able to go through mini quizzes before going onto the next section, they'll be able to read the theoretical knowledge and watch videos of people doing it."
"We've had lots of people inquiring about access to the guides, including metropolitan hospitals, so we're trying to get more funding for another print run and possibly some way that, if private sector organisations want to, they can pay themselves to get them professionally printed."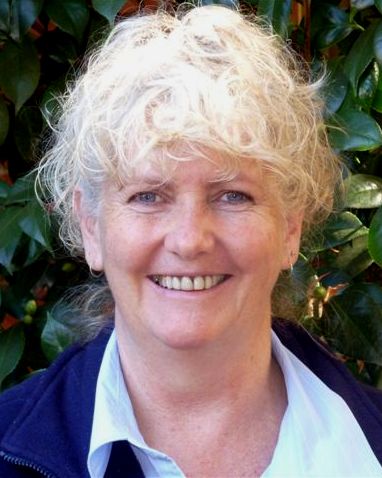 Above: Kerryn Brakels
Another Victorian community nurse, Kerryn Brakels, is a HESTA Nursing Awards finalist in the Nurse of the Year cateogry.
Mrs Brakels works in Mansfield District Hospital's Visiting Nursing Service and was nominated for her dedication by a very grateful client, Bill Thompson.
She first got to know Mr Thompson when she provided palliative care to his elderly mother. After his mother's death, Mr Thompson's own health deteriorated.
"I just want people to know the work these nurses do in the community. They work for people who don't have much of a voice and I want people to recognise how valuable they are," Mr Thompson said.
The Nurse of the Year and Graduate Nurse of the Year will each receive a $5,000 bank account from major sponsor, ME Bank, and a $5,000 education grant.