A federally-funded research and business collaboration is developing the operational model for the sector's $34 million aged care research centre.
Flinders University in Adelaide and national consultancy firm Wells Advisory have been awarded the tender to develop an operational model for the Centre for Aged Care Growth and Translational Research.
The centre was among 14 strategic actions proposed by the Aged Care Workforce Strategy Taskforce in its final report A Matter of Care in 2018.
Consortium leader Professor Sue Gordon said the project involved developing and testing an operational model for a comprehensive future research entity to support workforce development and aged care service delivery and ultimately improve the lives of senior Australians.
"The centre will support the aged care sector to increase and develop the capacity of the workforce," Professor Gordon told Australian Ageing Agenda.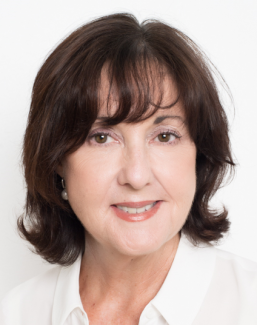 "It's about assisting aged care providers and the workforce to adopt best practice based on the translation of research findings and it also has a focus on incorporating technology into the sector."
The first main focus of the project is to develop value propositions and research priorities for the centre that will authentically engage the aged care sector, said Professor Gordon, strategic professor and chair of Restorative Care in Ageing at Flinders University's College of Nursing and Health Sciences.
The value propositions will be based on existing documents, including the Royal Commission into Aged Care Quality and Safety's and the Aged Care Industry Information Technology Council's reports, she said.
The second interlinked focus will involve developing an organisational structure with funding and governance requirements that can be nimble to support attainment of the key priorities for the centre, Professor Gordon said.
"The centre has to be of value for the aged care providers, as well as for the consumers and the workforce," she said.
"I hope this centre will result in a workforce that has a career pathway and supports best-practice service delivery by providers, so that all older Australians will benefit from better quality care."
Addressing sector's concerns
In March this year, the aged care royal commission heard evidence from stakeholders about their concerns related to the development of an ageing research centre.
Among them Professor Alison Kitson, who is vice president and executive dean of Flinders University College of Nursing and Health Sciences, said the system needed to change how it delivered aged care services in tandem with developing the research centre (read more here).
Professor Gordon agreed "the development of the centre will not happen in isolation to other changes in the aged care sector."
She said it was important to remember the current system was developed for a different approach to aged care
"Today, people who are living in a residential aged care facility have far more significant decline than they had 10 years ago," Professor Gordon said.
"This Centre can support better outcomes for those working in the industry as well as better outcomes for older Australians in terms of quality care," Professor Gordon said.
The project is due to report to government in mid-February 2021.
Comment on the story below. Follow Australian Ageing Agenda on Facebook, Twitter and LinkedIn, sign up to our twice-weekly newsletter and subscribe to AAA magazine for the complete aged care picture.