Aged care workers understand and know the residents they care for much better after watching short digital stories of their life experiences, a Swinburne University of Technology study has found.
The study, published in the Journal of Clinical Nursing in September, explored how watching a three-to-four-minute digital story about residents impacted care workers' knowledge and understanding o residents.
It involved 53 aged care staff members and eight residents from four facilities and volunteers who created the digital stories.
The care workers rated their knowledge and understanding of each resident from zero to four in response to eight questions about their likes, dislikes and life histories before and after watching the stories.
The average score rose from 16.22 out of 32 at the beginning to 24.78 after staff watched the videos.
Lead researcher Professor Sunil Bhar said staff knowledge "improved significantly" after watching the digital stories.
"By seeing a three-minute story of the resident's life, the staff members felt that they now understood the resident much better and that they had a deeper appreciation of who this resident was, what their life was about, what their values were, and what they might want from care," Professor Bhar told Australian Ageing Agenda.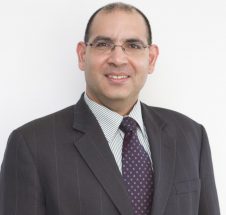 Aged care staff members often only have the notes that are collected about a residents at the time of their entry and they are too time poor to get to know them, he said.
"When someone moves into a residential facility, often there is a profile that's created about them but there are very little opportunities to get to know a resident," said Professor Bhar, a professor of psychology and director of Swinburne University of Technology's Wellbeing Clinic for Older Adults.
"We found that staff often defer to treating a resident as they look rather than as they are. So the resident who is frail and quiet might be easily overlooked. Residents who are boisterous and make their opinions known might be known as troublemakers," he said.
Professor Bhar said the digital stories aim to remind staff that "there is more than meets the eye with many of the residents" they care for.
It is difficult to offer person-centred care if staff know very little about the resident, he said.
But with a better understanding of residents through digital stories, staff can adapt their care practices to provide person-centred care, Professor Bhar said.
There's a lack of awareness that someone's identity and selfhood is as important as health needs, he said.
"Sometimes in the aged care sector, we become overly focused on attending to people's physical needs, as opposed to people's psychological or emotional needs," Professor Bhar said.
Aged care providers could use digital stories to help staff better understand their residents and improve care, he said.
Professor Bhar said the next phase of the study would explore whether staff put the findings into practice.
The researchers are also undertaking a research review about the meaning of person-centred care in residential aged care, which is expected to be published early next year.
Comment on the story below. Follow Australian Ageing Agenda on Facebook, Twitter and LinkedIn, sign up to our twice-weekly newsletter and subscribe to AAA magazine for the complete aged care picture.