More than 40 per cent of aged care residents have at least one eye condition but the use of eye health care services among residents is low, a Registry of Senior Australians study has found.
The study published in the Translational Vision Science and Technology Journal this month evaluated prevalence of eye diseases, use of eye health care services and ophthalmic medications.
It involved a cross-sectional study using ROSA data on 409,186 individual aged care residents aged 65 years or older who entered residential aged care between 2008 and 2015.
The study found that 44 per cent of these residents had at least eye condition, 33 per cent had a chronic eye condition and 20 per cent had an acute eye condition.
It also found that less than half of residents with eye conditions accessed an eye health service in the first year of entering residential aged care (46 per cent) but more than two-thirds used at least one ophthalmic medication (71 per cent).
Lead researcher Dr Jyoti Khadka said the findings were concerning.
"It's definitely concerning because the predisposition of having more eye conditions is definitely age, so age is a big risk factor of having eye conditions. It's also more concerning they are not accessing proper eye health services," Dr Khadka told Australian Ageing Agenda.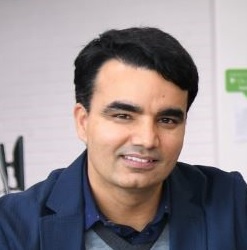 "If you have proper eye health services, eye conditions can be assessed because simple kinds of treatments and corrections related to eye rehabilitation can help significantly. If you leave them like that, these eye conditions may lead to blindness," said Dr Khadka, a senior research fellow at ROSA.
He said there are also negative impacts associated with blindness, such as falls and fractures, which can lead to hospital admissions.
"All these negative outcomes could be prevented if we identify their eye health problems, provide them appropriate eye health assessment and then provide them with the appropriate treatment that is required. It could be as simple as glasses. It could be a simple surgery like cataract removal or managing glaucoma," Dr Khadka said.
The study found glaucoma is the most common eye condition among residents (14 per cent), followed by poor vision (10 per cent), cataracts (8 per cent) and blindness (5 per cent).
Dr Khadka said it is an issue that aged care assessment only captures some eye conditions.
"The Aged Care Assessment Team doesn't capture the other major eye conditions – it only captures cataracts, glaucoma, blindness and visual impairment. But there are other eye conditions like age-related macular degeneration and diabetic retinopathy, which is related to diabetes, that are also very common in this cohort who are 65 years and older," he said.
The study also identified the prevalence of blindness among residents decreased during the study period.
"Probably one of the reasons for that is people are accessing some kind of eye health services that is basically preventing them from going blind," he said.
Dr Khadha said aged care assessment needed to be broader to detect all eye conditions.
"There should be a comprehensive eye health assessment along with the ACAT assessment when residents are being assessed for aged care eligibility. That has to happen. Then we can actually identify if they have eye health issues… and then have some kind of follow up assessment," he said.
He also said the aged care system should support optometrists to make regular visits to aged care facilities to help residents who are unable to leave the home.
Comment on the story below. Follow Australian Ageing Agenda on Facebook, Twitter and LinkedIn, sign up to our twice-weekly newsletter and subscribe to AAA magazine for the complete aged care picture.